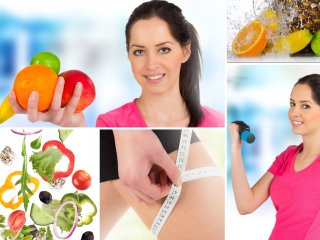 Description
Objectives
Outline
Materials
System Requirements
Watch a Demo
The exciting field of sports nutrition combines the sciences of nutrition and exercise physiology. Our Sports Nutrition course takes a personalized approach that guides you through the elements of carbohydrates, fats, proteins, minerals, vitamins, and fluids using case studies and practical applications for working with athletes. You'll be introduced to the functions of these nutrients, proper dietary intakes, and how they affect your body. Proper nutrition is vital to the overall athletic performance and experience. To get a job in the sports nutrition field, you need to understand current guidelines, emerging research, and be able to apply knowledge to athletes of all ages. This course will meet those needs by using the most up to date information and tools.
After completing this course, you should be able to:
Recall the importance of basic nutrients, the effects on our bodies, and energy systems
Identify the functions of carbohydrates, fats, proteins, vitamins, and fluids to overall body composition
Recognize the fundamentals of nutritional ergogenics, weight management, and endurance
Differentiate between strength/power athletes, team sports athletes, and types of consultations
Recall how to work with special populations and potential jobs in sports nutrition
Sports Nutrition Module 1  
Basic Nutrients
Why Study Sports Nutrition?
How Does the Body Produce Energy?
Dietary Reference Intakes
Enriched and Fortified Foods
Basic Nutrition Guidelines
How are Carbs Digested?
How are Fats Digested?
How are Proteins Digested?
What is Energy?
Cells and ATP
Three Energy Systems
Sports Nutrition Module 2    
Carbohydrates and Fats
How are Carbohydrates Classified?
Functions of Carbohydrates
Sources of Dietary Carbohydrates
Glycemic Index and Glycemic Load
How are Lipids (Fats) Classified?
Which Foods Contain Fat?
Cholesterol
Fats Affect Daily Training and Competitive Performance
How Much Fat Should be Consumed?
Sports Nutrition Module 3   
Proteins and Vitamins
Main Functions of Proteins
Nitrogen Balance
Daily Protein Consumption
Foods with Protein
Benefits of Protein Supplements
Why is Protein Essential for Daily Training?
Water-Soluble Vitamins
Fat-Soluble Vitamins
Antioxidant Properties
What are Phytochemicals?
Sports Nutrition Module 4 
Minerals and Water
What are Major Minerals?
What are Trace Minerals?
Consequences of Poor Water Balance
How Much Fluid do Individuals Need?
Pre-exercise Hydration
Hydration During Exercise
Post-exercise Hydration
Sports Nutrition Module 5 
Nutritional Ergogenics and Consultation
What is Ergogenic Aid?
What are Dietary Supplements?
What is Doping?
Commonly Encountered Doping Substances
Diet History
How are Food Records Analyzed?
Steps for Initial Consultation with Athletes
Walk-In and Short-Sessions
Sports Nutrition Module 6
Weight Management and Endurance
Prevalence and Significance of Overweight and Obesity
Methods for Weight Status
Body Composition
Energy Intake
Methods for Losing Weight
Ultra-Endurance Athletes
Differing Protein Needs
Are Fluids Critical to Endurance Performance?
Sports Nutrition Module 7
Strength/Power Athletes and Team Sport Athletes
Calorie Needs for Strength/Power Athletes
Are Carbs and Protein Needs Different for Strength/Power Athletes?
Are Minerals, Vitamins, Fluid Needs Different for Strength/Power Athletes?
Energy Systems Utilized During Team Sports
Are Carbs and Protein Needs Different for Team Sport Athletes?
Are Minerals, Vitamins, Fluid Needs Different for Team Sport Athletes?
Meal Planning/Event Logistics
Sports Nutrition Module 8
Special Population and Jobs in Sports Nutrition
Special Considerations for Diabetes
Special Considerations for Pregnancy
Special Considerations for Child and Teen Athletes
Special Considerations for College Athletes
Special Considerations for Masters Athletes
Special Considerations for Vegetarians
Registered Dietitian
Licensures
Potential Job Markets in Sports Nutrition
 
Ed4Career is committed to being both environmentally conscious and making it easier for you to study! We're making your education mobile! All of our textbooks are now provided as eTextbooks. You can access them on your laptop, tablet, or mobile device and can study anytime, anywhere.
The move away from physical books to eTextbooks means you get the latest, most up-to-date version available. This also makes your training more accessible, so you can study anywhere you have your phone or tablet. The best part is that all materials are included in your training cost so there are NO extra fees for books!
Internet Connection
Broadband or High-Speed - DSL, Cable, and Wireless Connections
*Dial-Up internet connections will result in a diminished online experience. Classroom pages may load slowly and viewing large audio and video files may not be possible.
Hardware Requirements
Processor - 2GHz Processor or Higher
Memory - 1 GB RAM Minimum Recommended
PC Software Requirements
Operating Systems - Windows 7 or higher
Microsoft Office 2013 or higher. Also, you could use a general Word Processing application to save and open Microsoft Office formats (.doc, .docx, .xls, .xlsx, .ppt, .pptx)
Internet Browsers - Google Chrome is highly recommended


Cookies MUST be enabled
Pop-ups MUST be allowed (Pop-up Blocker disabled)

The Kindle Reader App or VitalSource Bookshelf App are needed for many of our courses (No special equipment needed. This can be downloaded for FREE onto your computer.)
PowerPoint Viewer (if you do not have PowerPoint)
QuickTime, Windows Media Player &/or Real Player
MAC Software Requirements
Operating Systems - Mac OS x 10 or higher with Windows
Mac office programs or a Word Processing application to save and open Microsoft Office formats (.doc, .docx, .xls, .xlsx, .ppt, .pptx)
Internet Browsers- Google Chrome is highly recommended


Cookies MUST be enabled
Pop-ups MUST be allowed (Pop-up Blocker disabled)

The Kindle Reader App or VitalSource Bookshelf App are needed for many of our courses (No special equipment needed. This can be downloaded for FREE onto your computer.)
PowerPoint Viewer (if you do not have PowerPoint)
Adobe PDF Reader
Apple QuickTime Media Player