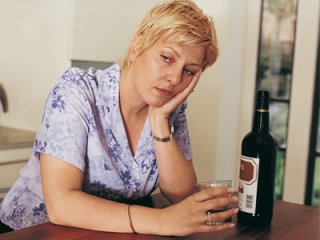 Description
Objectives
Outline
Materials
System Requirements
Watch a Demo
Have you ever thought about a career in addiction coaching? Do you feel passionate about helping people reclaim lives that have been deteriorated by drugs or alcohol? Addiction coaching professionals treat individuals who are in need of substance abuse counseling as well as offer peace of mind to the families of persons who are in need of drug addiction counseling. Our Drug and Alcohol Counseling course examines various substance abuse disorders and presents techniques for helping people overcome their addictions.
Prerequisite(s): None
After completing this course, you should be able to:
Recall the basics of abuse and addiction
Differentiate between commonly abused chemicals
Recognize the various presentations of substance abuse disorder
Identify substance abuse disorders
List techniques for treating addiction
Drug and Alcohol Coaching - Level 1 Module 1
Basics of Abuse and Addiction
About Substance Abuse
The Cost of Chemical Abuse/Addiction
Definitions of Terms Used
The Growth of New "Addictions"
A Basic Misconception
Effects & Side Effects of Chemicals
Alcohol Withdrawal Syndrome
Drug and Alcohol Coaching - Level 1 Module 2
Commonly Abused Chemicals 1
Medical Uses of the Benzodiazepines
Central Nervous System Stimulants
CNS Stimulant Abuse
Cocaine Abuse & Dependence
History of Cocaine
Complications of Cocaine Abuse/Addiction
Marijuana Abuse & Addiction
A Medico-Legal Conundrum
Methods of Marijuana Abuse
Drug and Alcohol Coaching - Level 1 Module 3
Commonly Abused Chemicals 2
Abuse of & Addiction to Hallucinogens
Methods of Hallucinogen Abuse
The Pharmacology of LSD
ECSTASY (MDMA)
Salvia Divinorum
Abuse of & Addiction to Inhalants
Scope of the Problem of Inhalant and Steroid Abuse
Sources & Methods of Steroid Abuse
Chemicals & the Neonate
Scope of the Problem for Pregnant Women
Drug and Alcohol Coaching - Level 1 Module 4
The Many Faces of Substance Abuse
Gender & Addiction
Differing Effects of Common Drugs on Women
The Faces of Substance Use Disorder (SUD)
Rehabilitation for Children or Adolescents
SUD & College Students
Consequences of SUD in the College Population
Drug and Alcohol Coaching - Level 1 Module 5
Understanding Substance Abuse Disorders
Substance Use Disorders and the Family
Codependency
Enabling Behaviors
Co-Occurring Disorders
Biopsychosocial Model of Addictions
Diseases of the Spirit
Benefits of Spirituality
Drug and Alcohol Coaching- Level 1 Module 6
The Treatment of Addiction
Assessment of Suspected Substance Use Disorders
Diagnosis
Treatment Settings
Residential Treatment Programs
Characteristics of the Substance Rehabilitation Professional
The Treatment Plan
Aftercare Programs
Decision to Seek Treatment
Stages of Recovery
Drug and Alcohol Coaching - Level 1 Module 7
Other Issues in Chemical Dependence
Pharmacological Interventions for Substance Use Disorders
Relapse
Willpower
Support Groups to Promote and Sustain Recovery
Substance Use Disorders and Infectious Disease
AIDS
Hepatitis
Debate over Drugs
Debate over Legalization
**Outlines are subject to change, as courses and materials are updated.**
Ed4Career is committed to being both environmentally conscious and making it easier for you to study! We're making your education mobile! All of our textbooks are now provided as eTextbooks. You can access them on your laptop, tablet, or mobile device and can study anytime, anywhere.
The move away from physical books to eTextbooks means you get the latest, most up-to-date version available. This also makes your training more accessible, so you can study anywhere you have your phone or tablet. The best part is that all materials are included in your training cost so there are NO extra fees for books!
Internet Connection
Broadband or High-Speed - DSL, Cable, and Wireless Connections
*Dial-Up internet connections will result in a diminished online experience. Classroom pages may load slowly and viewing large audio and video files may not be possible.
Hardware Requirements
Processor - 2GHz Processor or Higher
Memory - 1 GB RAM Minimum Recommended
PC Software Requirements
Operating Systems - Windows 7 or higher
Microsoft Office 2013 or higher. Also, you could use a general Word Processing application to save and open Microsoft Office formats (.doc, .docx, .xls, .xlsx, .ppt, .pptx)
Internet Browsers - Google Chrome is highly recommended


Cookies MUST be enabled
Pop-ups MUST be allowed (Pop-up Blocker disabled)

The Kindle Reader App or VitalSource Bookshelf App are needed for many of our courses (No special equipment needed. This can be downloaded for FREE onto your computer.)
PowerPoint Viewer (if you do not have PowerPoint)
QuickTime, Windows Media Player &/or Real Player
MAC Software Requirements
Operating Systems - Mac OS x 10 or higher with Windows
Mac office programs or a Word Processing application to save and open Microsoft Office formats (.doc, .docx, .xls, .xlsx, .ppt, .pptx)
Internet Browsers- Google Chrome is highly recommended


Cookies MUST be enabled
Pop-ups MUST be allowed (Pop-up Blocker disabled)

The Kindle Reader App or VitalSource Bookshelf App are needed for many of our courses (No special equipment needed. This can be downloaded for FREE onto your computer.)
PowerPoint Viewer (if you do not have PowerPoint)
Adobe PDF Reader
Apple QuickTime Media Player