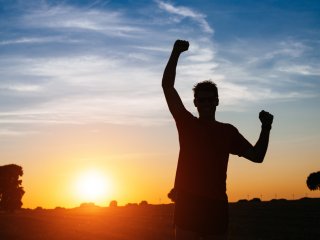 Course Type:
Mentor Supported
Instructor Led - 4 Weeks Long
Description
Objectives
Outline
Materials
Certification
System Requirements
Watch a Demo
Stress management coaching is quickly becoming an in-demand profession due to today's busy and demanding lifestyles. If you are looking for a career where you can make a difference and become part of the solution, Stress Management Coaching is for you! We are pleased to offer comprehensive courses to help you, help others reduce and respond to stress.
Life Skills Coaching Level 1
Life Skills Coaching is one of the fastest growing professions in the world today. It is a key component of individual's success as well as an organization's toolkit for developing leaders, working with teams, and helping employees at every level achieve their personal and professional best. Through this course you can discover the techniques and tools for becoming a successful Life Skills Coach!
Prerequisite(s): None
Stress Management Coaching
Stress Management Coaching is more than just a course about stress; it is an experience. You will discover a variety of ways to prevent and manage stress in your life and the lives of others. Learn what stress is, what causes it, and some specific stress reduction techniques that inspire you to continue a life-long program of stress management. Stress Management Coaching is a growing field that provides powerful approaches to a healthy and balanced life.
Prerequisite(s): None
Relaxation and Stress Reduction
Have you ever felt like fear, stress, or anxiety have overcome your life? The first step is to identify what triggers and stressors impact your life and then incorporate steps to stop the self-defeating behaviors. Our Relaxation and Stress Reduction course will help you identify sources of stress, your associated symptoms, and techniques that will help your specific situation. This course covers relaxation training, such as self-hypnosis, autogenics, meditation, and breathing. We'll teach you how to manage your stress to create a healthy work-life balance by using appropriate and effective coping skills. Take control of your life today!
Life Skills Coaching Level 1
After completing this course, you should be able to:
Identify the fundamentals of coaching
Recognize the principles of empowerment
Recall the steps for developing coaching skills
Identify methods for creating conversations, enhancing listening skills and working with clients
Define the co-active coaching model
Stress Management Coaching
After completing this course, you should be able to:
Recall the factors causing stress in today's world
Recognize the role of stress in chronic disease
Identify practices for reducing stress
List methods for facilitating mindfulness and meditation
Describe the importance of relaxation
Relaxation and Stress Reduction
After completing this course, you should be able to:
Recognize symptoms of stress and ways to master body awareness and breathing
Recall relaxation training techniques, such as self-hypnosis and autogenics
Identify self-coping skills for anxiety and fear
List principles of assertiveness training, as well as work-stress management techniques
Life Skills Coaching Level 1
Life Skills Coaching Module 1
Coaching Fundamentals
Listening as a Coach
Three Kinds of Listening
Listening To
Listening For
Listening With
Listening for the "Big Five"
The Language of Coaching
Coaching Conversations
Using Structures
Preparing for Coaching Sessions
Life Skills Coaching Module 2
Coaching and Empowerment
Coaching as a Developmental Change Process
Psychology, Philosophy and Human Development
Ken Wilber's Four Quadrants of Change
Levels of Consciousness Development
Empowering the Client
When Do Coaches Use Empowering Skills
Selecting the Right Type of Conversation
Six Types of Conversations
Seven Skills for Empowering
Life Skills Coaching Module 3
Working with Clients
Stretching the Client
The Coaching Continuum
Ways to Challenge
Metaphors and Analogies
Creating Momentum with the Client
The Know in Order to Grow Principle
Focusing on "Right Action" Through Fieldwork
Coaching the Whole Client
Mind, Body, Emotions, Spirit
Life Skills Coaching Module 4
Coaching from the Inside Out
The Power of Purpose
Ways to Discover Life Purpose
Being Purpose-Full
Design Your Life
Living a Fulfilled Life
Using the Contemporary Wheel of Life with Clients
What Gets In Your Way?
Aligning Values, Actions and Habits
Developing New Values
Life Skills Coaching Module 5
Integrity, Play and Wealth
Walk the Talk
Personal Integrity
A Workable System
Play Full Out
Being At Choice
Boundaries
How Wealthy Are You?
Personal Revenue
Making it Practical
Life Skills Coaching Module 6
Mindset and Love
Mindset is Causative
How Mind-Set is Sourced
Distinctions on Observations
Affirmations
Moods, Emotions and the Body
Fear vs. Trust
Expressions of Love
Learning to Love Ourselves
Love is a Choice
The Power of Forgiveness
Life Skills Coaching Module 7
Co-Active Coaching Part 1
Co-Active Coaching Model
Four Cornerstones
Co-Active Coaching Relationship
The Coaching Environment
Co-Active Coaching Contexts
Listening
Intuition
Curiosity
Life Skills Coaching Module 8
Co-Active Coaching Part 2
Forward and Deepen
Goal Setting
Putting Structures to Work
Self-Management
Self-Judgement
Coaching Fulfillment
Balance
Process
Putting it all Together
**Outlines are subject to change, as courses and materials are updated.**
Stress Management Coaching
Stress Management Coaching Module 1
Stress in Today's World
What is Stress?
Yerkes-Dodson Principle
The Terminology of Stress
Holistic Health
Dimensions of Health
Nature or Nurture
Self-Assessment
Symptoms of Stress
Perceived Stress Scale (PSS)
Ardell Wellness Stress Test
Stress Management Coaching Module 2
Understanding Stress
Fight-or-Flight Response
Psychological Response to Tress
Stress Response in Today's World
General Adaptation Syndrome
Mind/Body Connection
Psychological Health
Role of Chronic Stress in Disease
Medium-Term Chronic Stress
Long-Term Chronic Stress
How the Mind and Body Communicate
Stress Management Coaching Module 3
Perception, Thinking, and Choosing
Power of Perception
The World Is NOT a Stressful Place
Cognitive Restructuring
Hardiness
Cognitive Distortions
Thinking Errors
Cognitive Techniques
Underlying Theories and Practices
Rational Emotive Behavior Therapy
Stress Management Coaching Module 4
Mindfulness and Managing Emotions
The Nature of Reality
Qualities of Mindfulness
Benefits of Mindfulness
Inner Mindfulness Meditation
Physiology of Emotions
Guilt and Worry
Fear
Anger
Hostility
Stress Management Coaching Module 5
Values and Spirituality
Understanding Your Values
Values within Cultures
Dynamic Quality of Values
Acquiring Values
Types of Values
Spiritual Quest
Spiritualty and Religiosity
Five Qualities of Spiritual Health
Action Plan for Stress Management Through Spiritual Wellness
Stress Management Coaching Module 6
Life Management and Money Matters
Time and Stress
Planning for Control
Quadrant Planning
Keys to Creating Balance
Serendipity
Procrastination
ABCs of Money Management
Stress on the Job
Managing Your Money
Stress Management Coaching Module 7
Relationships and Environment
Social Support
Communication
Managing Conflict
Creating a Healing Environment
Color
Light
Smells and Air
Noise
Temperature
Taking Control of Your Surroundings
Ergonomics
Stress Management Coaching Module 8
Healthy Lifestyles and Relaxation
Exercise
Nutrition
Stress and Healthy Weight
Eating Disorders
Sleep
Understanding Relaxation
Benefits of Relaxation
Relaxation Sensations
Use Good Judgement
Stress Management Coaching Module 9
Breathing and Autogenics
How Breathing Works
Benefits of Relaxation Breathing
Breathing and Relaxation
How to Do Relaxation Breathing
Autogenic Training
How Autogenic Works
Benefits of Autogenics
Experiencing Autogenics
Stress Management Coaching Module 10
Progressive Relaxation
Muscle Physiology
Muscles and Relaxation
How PMR Works
Benefits of Progressive Relaxation
Progressive Muscle Relaxation
Guided Imagery
The Mind and How it Works
Imagery and Visualization
Uses of Imagery
Stress Management Coaching Module 11
Meditation and Yoga
What is Meditation?
Meditation Put into Practice
Additional Ways to Meditate
Benefits of Meditation
Overview of Yoga Styles
Benefits of Yoga
Hatha Yoga
How to Practice Yoga
Precautions Before Starting Yoga
Stress Management Coaching Module 12
Alternative Health and Strategies
Complementary and Alternative Health
Categories of Complementary and Alternative Medicine
Stress-Reduction Strategies
Laughter and Humor
Music
Solutions to Avoid
Stress Management for Life – Planning for the Future
**Outlines are subject to change, as courses and materials are updated.**
Relaxation and Stress Reduction
Relaxation and Stress Reduction Module 1
Knowing Your Goals
Stress happens in all of our lives, it's unavoidable. Stress results from any change that you must adapt to. In this module, we'll discuss typical reactions to stress and how it potentially impacts the body. We'll also talk about body awareness, breathing, and meditation techniques for stress.
How You React to Stress
Body Awareness
Breathing
Progressive Relaxation
Meditation
Visualization
Relaxation and Stress Reduction Module 2
Relaxation Training
In module 2, we cover relaxation training techniques that help you reverse the effects of high stress. We introduce principles of self-hypnosis, which can help with deep relaxation, positive changes, and alleviating specific problems such as insomnia. Autogenics can help with fatigue, tension and symptoms such as headaches. We'll also discuss how to combine techniques for a more powerful effect.
Applied Relaxation Training
Self-Hypnosis
Autogenics
Brief Combination Techniques
Focusing
Relaxation and Stress Reduction Module 3
Coping Skills
In module 3, we'll discuss mind over matter and how thoughts influence your feelings, physical sensations, and behavior. You'll learn how to positively face worry and anxiety by being proactive and engaging in realistic assessments. We'll also cover coping skills for fear and how to counteract irrational anxious thoughts.
Refuting Irrational Ideas
Facing Worry and Anxiety
Coping Skills Training for Fears
Anger Inoculation
Goal Setting and Time Management
Relaxation and Stress Reduction Module 4
Stress Management
Stress management involves clarifying values, defining goals, and developing a plan to reach your goals. In module 4 we discuss goal setting, time management, and work-stress management. We'll also discuss how eating habits, nutrition, and exercise impacts stress levels.
Assertiveness Training
Work-Stress Management
Nutrition and Stress
Exercise
Getting Unstuck
Ed4Career is committed to being both environmentally conscious and making it easier for you to study! We're making your education mobile! All of our textbooks are now provided as eTextbooks*. You can access them on your laptop, tablet, or mobile device and can study anytime, anywhere.
The move away from physical books to eTextbooks means you get the latest, most up-to-date version available. This also makes your training more accessible, so you can study anywhere you have your phone or tablet. The best part is that all materials are included in your training cost so there are NO extra fees for books!**
*A few courses still have physical materials.
 
Stress Management Coaching
Upon successful completion of our Stress Management Coaching course, students will be prepared to sit for the NCCB national certification exam to become a Certified Stress Management Coach (CSMC).
** Certification exams are not included in the cost of the course.**
Internet Connection
Broadband or High-Speed - DSL, Cable, and Wireless Connections
*Dial-Up internet connections will result in a diminished online experience. Classroom pages may load slowly and viewing large audio and video files may not be possible.
Hardware Requirements
Processor - 2GHz Processor or Higher
Memory - 1 GB RAM Minimum Recommended
PC Software Requirements
Operating Systems - Windows 7 or higher
Microsoft Office 2013 or higher. Also, you could use a general Word Processing application to save and open Microsoft Office formats (.doc, .docx, .xls, .xlsx, .ppt, .pptx)
Internet Browsers - Google Chrome is highly recommended

Cookies MUST be enabled
Pop-ups MUST be allowed (Pop-up Blocker disabled)

The Kindle Reader App or VitalSource Bookshelf App are needed for many of our courses (No special equipment needed. This can be downloaded for FREE onto your computer.)
PowerPoint Viewer (if you do not have PowerPoint)
QuickTime, Windows Media Player &/or Real Player
MAC Software Requirements
Operating Systems - Mac OS x 10 or higher with Windows
Mac office programs or a Word Processing application to save and open Microsoft Office formats (.doc, .docx, .xls, .xlsx, .ppt, .pptx)
Internet Browsers- Google Chrome is highly recommended

Cookies MUST be enabled
Pop-ups MUST be allowed (Pop-up Blocker disabled)

The Kindle Reader App or VitalSource Bookshelf App are needed for many of our courses (No special equipment needed. This can be downloaded for FREE onto your computer.)
PowerPoint Viewer (if you do not have PowerPoint)
Adobe PDF Reader
Apple QuickTime Media Player