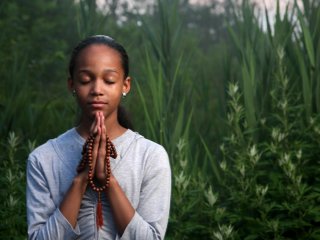 Course Type:
Instructor Led - 4 Weeks Long
Description
Objectives
Outline
Materials
System Requirements
Have you ever felt like fear, stress, or anxiety have overcome your life? The first step is to identify what triggers and stressors impact your life and then incorporate steps to stop the self-defeating behaviors. Our Relaxation and Stress Reduction course will help you identify sources of stress, your associated symptoms, and techniques that will help your specific situation. This course covers relaxation training, such as self-hypnosis, autogenics, meditation, and breathing. We'll teach you how to manage your stress to create a healthy work-life balance by using appropriate and effective coping skills. Take control of your life today! 
After completing this course, you should be able to:
Recognize symptoms of stress and ways to master body awareness and breathing
Recall relaxation training techniques, such as self-hypnosis and autogenics
Identify self-coping skills for anxiety and fear
List principles of assertiveness training, as well as work-stress management techniques
Relaxation and Stress Reduction Module 1
Knowing Your Goals
Stress happens in all of our lives, it's unavoidable. Stress results from any change that you must adapt to. In this module, we'll discuss typical reactions to stress and how it potentially impacts the body. We'll also talk about body awareness, breathing, and meditation techniques for stress.
How You React to Stress
Body Awareness
Breathing
Progressive Relaxation
Meditation
Visualization
Relaxation and Stress Reduction Module 2
Relaxation Training
In module 2, we cover relaxation training techniques that help you reverse the effects of high stress. We introduce principles of self-hypnosis, which can help with deep relaxation, positive changes, and alleviating specific problems such as insomnia. Autogenics can help with fatigue, tension and symptoms such as headaches. We'll also discuss how to combine techniques for a more powerful effect.
Applied Relaxation Training
Self-Hypnosis
Autogenics
Brief Combination Techniques
Focusing
Relaxation and Stress Reduction Module 3
Coping Skills
In module 3, we'll discuss mind over matter and how thoughts influence your feelings, physical sensations, and behavior. You'll learn how to positively face worry and anxiety by being proactive and engaging in realistic assessments. We'll also cover coping skills for fear and how to counteract irrational anxious thoughts.
Refuting Irrational Ideas
Facing Worry and Anxiety
Coping Skills Training for Fears
Anger Inoculation
Goal Setting and Time Management
Relaxation and Stress Reduction Module 4
Stress Management
Stress management involves clarifying values, defining goals, and developing a plan to reach your goals. In module 4 we discuss goal setting, time management, and work-stress management. We'll also discuss how eating habits, nutrition, and exercise impacts stress levels.
Assertiveness Training
Work-Stress Management
Nutrition and Stress
Exercise
Getting Unstuck
Ed4Career is committed to being both environmentally conscious and making it easier for you to study! We're making your education mobile! All of our textbooks are now provided as eTextbooks. You can access them on your laptop, tablet, or mobile device and can study anytime, anywhere.
The move away from physical books to eTextbooks means you get the latest, most up-to-date version available. This also makes your training more accessible, so you can study anywhere you have your phone or tablet. The best part is that all materials are included in your training cost so there are NO extra fees for books!
Internet Connection
Broadband or High-Speed - DSL, Cable, and Wireless Connections
*Dial-Up internet connections will result in a diminished online experience. Classroom pages may load slowly and viewing large audio and video files may not be possible.
Hardware Requirements
Processor - 2GHz Processor or Higher
Memory - 1 GB RAM Minimum Recommended
PC Software Requirements
Operating Systems - Windows 7 or higher
Microsoft Office 2013 or higher. Also, you could use a general Word Processing application to save and open Microsoft Office formats (.doc, .docx, .xls, .xlsx, .ppt, .pptx)
Internet Browsers - Google Chrome is highly recommended


Cookies MUST be enabled
Pop-ups MUST be allowed (Pop-up Blocker disabled)

The Kindle Reader App or VitalSource Bookshelf App are needed for many of our courses (No special equipment needed. This can be downloaded for FREE onto your computer.)
PowerPoint Viewer (if you do not have PowerPoint)
QuickTime, Windows Media Player &/or Real Player
MAC Software Requirements
Operating Systems - Mac OS x 10 or higher with Windows
Mac office programs or a Word Processing application to save and open Microsoft Office formats (.doc, .docx, .xls, .xlsx, .ppt, .pptx)
Internet Browsers- Google Chrome is highly recommended


Cookies MUST be enabled
Pop-ups MUST be allowed (Pop-up Blocker disabled)

The Kindle Reader App or VitalSource Bookshelf App are needed for many of our courses (No special equipment needed. This can be downloaded for FREE onto your computer.)
PowerPoint Viewer (if you do not have PowerPoint)
Adobe PDF Reader
Apple QuickTime Media Player