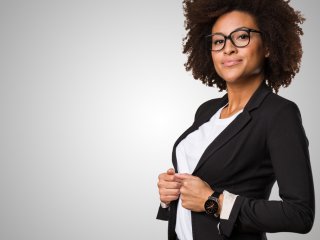 Category:
Business Management, CCTP Programs
Course Type:
Mentor Supported
Self-Study
Instructor Led - 4 Weeks Long
Description
Objectives
Outline
Materials
Certification
System Requirements
Watch a Demo
Our Complete Career Training Programs (CCTP) include both the training you need and the skills you will want in order to be prepared for your new career. We have taken online career programs to a whole new level by bundling our Career Training with Personal Enrichment courses to ensure you have a diversified learning experience. Our mentor-supported career courses focus on the industry standards that prepare you for your chosen career or certification. You will also get our smaller, four-week long, instructor-led personal enrichment courses to further your employment training.
Sign up today for this all-inclusive career training program!
**Please note: Office 2016 is available upon request! 
Administrative Assistant
As an office professional, you only have to do one thing: everything! And there never seems to be enough time to do it all, much less learn how. But if you really want to ramp up your job performance – and add value to your employer – you need to take this Administrative Assistant course. This course offers an almost endless supply of savvy advice, great tips, proven tools, and powerful strategies for dealing with both everyday job responsibilities and requirements.
So whether you're brushing up your skills, keeping up with new developments in business, increasing your own marketability, or just starting a challenging and rewarding career, this comprehensive course is just the right thing to move your career forward!
Prerequisite: None
Technical Writing
Technical Writing is a career that offers a variety of writing possibilities. Our Technical Writing course focuses on a reader-centered approach and helps students understand the nature of writing in the workplace. It leads students through the process of creating highly effective letters, proposals, emails, memos, documentation, and reports. Students will learn how to conduct research and appropriately cite sources. Guidelines for persuasive writing and strategies for maintaining readers' attention are also discussed. Take our Technical Writing course and learn the skills and knowledge you need to start your writing career today!
Prerequisite(s): None
Microsoft® Office (MOS) 2019
If you're looking for a way to get up to speed quickly on the newest version of Microsoft Office, this course offers step-by-step instructions to make it easy. Office 2019 has new features and tools to master, and whether you're upgrading from an earlier version or encountering the Office applications for the first time, you'll appreciate this simplified approach.
This course covers:
Microsoft Word 2019
Microsoft Excel 2019
Microsoft PowerPoint 2019
Microsoft Outlook 2019
Microsoft Access 2019
Microsoft Publisher 2019
Microsoft Office holds more than 90 percent of the market for Windows-based productivity suites. Our MS Office 2019 course makes this technology easy to understand, even for those who are new to computers.
NOTE: This course does NOT include the MS Office programs themselves. Students will need to have Office 2019 already installed on their computers.
Becoming an Executive Assistant
The role of an Executive Assistant has evolved dramatically over the years. No longer just providing basic clerical and administrative support, they enhance the executive's productivity while making their workload as seamless as possible. They also work in partnership with their executive and are proactive at managing time, relationships, and tasks. Are you new to the executive assistant role or are you currently in a support position looking to advance? By taking this course, you will be introduced to the necessary skills needed to become a successful and productive executive assistant.
* You have 4 weeks to complete this course from date of your enrollment.
** Course Subject to Change.
Become Confident & Assertive
Do you feel like people walk all over you? Do you want to learn to be a more confident, assertive individual? If so, this course is for you. The class will teach you the necessary skills to be decisive and in control of your life. The course will teach you to improve your relationships, move your career forward, and earn the respect of your friends, family, spouse, co-workers, even your boss.
* You have 4 weeks to complete this course from date of your enrollment.
** Course Subject to Change.
Email Etiquette: Netiquette
E-mail is one of the greatest inventions of our lifetime phenomenally affecting the way we communicate. Reading, writing and managing e-mail is taking up an increasing amount of our time. But are we using it right? This course helps you learn the best way to create and use e-mail. Be it a thank you note, a meeting reminder, a proposal or a sales pitch, a well-written message that looks and sounds professional will make it easier for people to want to do business with you. It will help people feel good about communicating with you and help you achieve the right results.
* You have 4 weeks to complete this course from date of your enrollment.
** Course Subject to Change.
Administrative Assistant
After completing this course, you should be able to:
Identify general office tasks and procedures
Recognize types of office equipment and computer programs used in business
Describe the fundamentals of working with a team, communication skills and developing presentations
Recall record keeping procedures
Identify the basic requirements for bookkeeping and accounting in the office
Technical Writing
After completing this course, you should be able to:
Identify the characteristics and guidelines of technical writing
List the strategies for analyzing your readers and meeting their needs
Recall the steps for conducting research and preparing for technical writing
Recognize methods for developing document style, voice, and design elements
Identify strategies for reviewing drafts and managing projects
Microsoft® Office (MOS) 2019
After completing this course, you should be able to:
Recall ways to create, edit, and print documents in Word
Recognize how to create and manage worksheets in Excel
Identify the steps to develop presentations in PowerPoint
List how to create and manage databases in Access
Identify the steps to manage email and calendars in Outlook
Describe ways to create professional publications with Publisher
Becoming an Executive Assistant
After completing this course, you should be able to:
Recall how the role of an executive assistant has changed and the skills needed to be successful
Identify how to manage information, direct activities, and protect the executive
Recognize how to support the executive and build relationships and networks
Define the executive relationship, how to work together, and how to find balance
Become Confident & Assertive
After completing this course, you should be able to:
Recall how to balance personal and professional life
Recognize how to be more assertive in your home and personal life
List ways to get more out of your professional life
Identify techniques for being an effective leader and parent
Email Etiquette: Netiquette
Upon completion of this course, you should be able to:
Recognize the basics of using e-mail
Define e-mail etiquette
Recall proper planning and structuring techniques for e-mail
Recognize safe and unsafe e-mailing techniques, including security issues and viruses
Administrative Assistant
Administrative Assistant Module 1
Typing Practice & Improvement
Pre-Test Your Typing Ability
Finger Positioning Exercises
Typing Practice Games
Typing Progress Tracking
Improve Your Typing Skills
Increase Your Typing Speed
Administrative Assistant Module 2
The Workplace
Office Administrative
Employer Expectations
Employer/Employee Responsibilities
What is a Professional?
Your Professional Image
Business Etiquette
Administrative Assistant Module 3
Working Ethically
Goals and Accountability
Workstation Organization
Managing Workload
Life Management
Ethics: The Basics
Characteristics of Ethical Organizations
Making Ethical Choices
Working Ethically
Administrative Assistant Module 4
Developing Customer Focus
Teams at Work
Team Process
Contributing to the Team
Effective Teams and Team Challenges
Customer Focus
Customer Strategies
Customer Service Skills
Handling Difficult Situations
Administrative Assistant Module 5
Communication Skills
The Communication Process
Listening Skills
Verbal and Nonverbal Communication Skills
Written Communication Skills
Global Communication
Workplace Collaboration Tools
Telecommunications
Security Issues
Administrative Assistant Module 6
Presentations and Planning
Planning and Researching Presentations
Writing Presentations
Developing and Using Visual Aids
Practice and Delivering Presentations
Types of Meetings
Meeting Formats
Meeting Responsibilities
Administrative Assistant Module 7
Records Management
Value of Records
Storage Supplies, Equipment, Media
Records Storage Systems
Filing Procedures
Filing Procedures for Electronic Records
Preparing and Sending Outgoing Mail
Handling Incoming Mail
Administrative Assistant Module 8
Business Travels and Financials
Domestic Travel
International Travel
Cultural Differences
Travel Procedures
Financial Statements
Employee Payroll
Financial Forms and Transactions
Bank Reconciliation
Administrative Assistant Module 9
Career Success
Job Seeking
Job Interview Skills
Job Advancement and Changes
Leading and Managing
Leadership Traits
Leadership Styles
Leading People
**Outlines are subject to change, as courses and materials are updated.**
Technical Writing
Technical Writing Module 1
Introduction to Technical Writing
Characteristics of Workplace Writing
Usefulness and Persuasiveness
Reader-Centered Strategies
Interaction Between Your Communication and Your Readers
Communicating Ethically
How to Write an Effective Resume
Creating a Professional Portfolio
Writing an Effective Application Letter
Defining Your Communication Goals
Stakeholder Ethics
Technical Writing Module 2
Conducting Research
Conduct Focused Research
Evidence-Based Analyses
Evidence-Based Recommendations
Intellectual Property Law and Documenting Sources
Exploring Your Own Memory and Creativity
Searching the Internet
Using Social Media
Using the Library
Interviewing
Reader-Centered Communications
Technical Writing Module 3
Drafting Reader-Centered Communications
Similarities among Paragraphs, Sections, Chapters, and Short Communications
Starting Segments
Clear, Coherent, and Persuasive Segments
Reader's Cultural Background
Grouping Items Formally and Informally
Comparing Alternatives
Partitioning, Segmenting, Cause and Effect Relationships
Persuading Your Readers
Technical Writing Module 4
Professional Style and Graphics
Create an Effective, Professional Voice
Convey Meaning Clearly and Precisely
How to Plan Front and Back Matter
Transmittal Letters
Graphics and Communication Effectiveness
Use Color to Support Your Message
Graphics Software
Use Graphics Ethically
Technical Writing Module 5
Design Elements of Communication
Reader-Centered Graphics
How Communication is Organized
Visual Organizers
Word Processors to Create Page Designs
The Three Activities of Revising
Identify Ways to Improve Your Draft
Technical Writing Module 6
Applications of the Reader-Centered Approach
The Logic of Testing
Testing Draft's Usefulness
Creating Communications with a Team
Varieties of Team Structure
Team Goals and Procedures
Creating and Delivering Listener-Centered Oral Presentations
Selecting Oral and Visual Media
Maintain Listener's Attention and Goodwill
Technical Writing Module 7
Types of Projects and Documents
Project Management and Client Communication
Creating Reader-Centered Websites and Professional Portfolios
Useful, Persuasive Content
Designing Websites for Diverse Readers
Ethical and Legal Practices for Website Content
Writing Reader-Centered Correspondence: Letters, Memos, and Emails
Level of Formality
Technical Writing Module 8
Social Media, Proposals and Empirical Research Reports
Writing Effectively on Social Media
Ethical Guidelines for Using Social Media
Proposal-Writing Situations
How Readers Use and Evaluate Proposals
Superstructure for Proposals
Crafting the Major Elements of a Proposal
Technical Writing Module 9
Feasibility, Progress Reports, and Instructions
Superstructure for Feasibility Reports
Research and Organization for Feasibility Reports
Typical Writing Situations
Reader's Concern with the Future
Superstructure for Progress Reports
Tone in Progress Reports
Superstructure for Instructions
Crafting Major Elements of Instructions
**Outlines are subject to change, as courses and materials are updated.**
Microsoft® Office (MOS) 2019
Microsoft Office 2019 Module 1
Common Office Tasks
All About Office 365
Office Interface
Saving Your Files
Manipulating the Text
Handling Case or Capitalization
Entering Symbols and Foreign Characters
Undoing and Repeating Commands
Correcting Typos
AutoCorrect Command
Microsoft Office 2019 Module 2
Working With Word Part 1
Speed Techniques
Creating a New Document
Selecting Text
Laying Out Text and Pages
Numbering
Headers and Footers
Hyphenating Text
Word Styles
Constructing the Perfect Table
Neat Table Tricks
Microsoft Office 2019 Module 3
Working With Word Part 2
Spelling and Grammatical Errors
Finding and Replacing Text
Desktop Publishing with Word
Experimenting with Themes
Highlighting Parts of a Document
Track Changes
Reports and Scholarly Papers
Generating a Table of Contents
Compiling a Bibliography
Microsoft Office 2019 Module 4
Working With Excel
New Excel Workbook
Entering Data in a Workbook
Refining Your Worksheet
Selecting Cells
Deleting, Copying and Moving Data
Formulas and Functions
Laying Out a Worksheet
Analyzing Data
Managing Information Lists
Microsoft Office 2019 Module 5
Working With PowerPoint
Creating a New Presentation
Selecting, Moving and Deleting Slides
Themes and Slide Backgrounds
Choosing Slide Size
Footers and Headers on Slides
Transitions and Animations
Adding Audio
Adding Notes
Rehearsing and Timing
Microsoft Office 2019 Module 6
Working With Outlook
Outlook Folders
Categorizing Items
Searching for Stray Folder Items
Contacts Folder
Handling Email
Calendar
Scheduling Appointments and Events
Managing Time and Schedule
Tasks, Reminders and Notes
Microsoft Office 2019 Module 7
Working with Access
Tables and Queries
Forms
Creating a Database File
Designing a Database
Field Properties
Entering Data
Sorting
Querying
Filtering for Data
Microsoft Office 2019 Module 8
Working with Publisher
Introducing Frames
Creating a Publication
Redesigning a Publication
Formatting Text
Text Wraps
Placeholder Pictures
Frames
Decorating the Text
Design Checker
Microsoft Office 2019 Module 9
Working with Charts and Graphs
Creating a Chart
Saving a Chart as a Template
Chart Tricks
SmartArt Diagram
Handling Graphics and Photos
Touching Up a Picture
Drawing and Manipulating Lines, Shapes and Objects
WordArt
Microsoft Office 2019 Module 10
One Step Beyond
Customizing the Ribbon
Customizing the Quick Access Toolbar
Ways of Distributing Your Work
Working with Publisher
Printing a Publication
Filing Sharing and Collaborating
OneDrive
Sharing Files and Folders with Other

Becoming an Executive Assistant
Executive Assistant Module 1
The Evolution of an Executive Assistant
Our first module discusses the evolution of the executive assistant through the years, including roles and responsibilities. We explore how to build trust, how to develop interpersonal and social skills, and how to provide value and benefits to executives.
Evolution of the Executive Assistant
Executive Assistant Value and Benefits
Executive Partnership Model – Trust
Values
Interpersonal Skills, Social Skills, and Emotional Intelligence
Executive Assistant Module 2
Managing Information and Directing Activities
To be successful, you must always be one step ahead of your executive. In this module, we explore how to direct activities and manage priorities in the office. There is a constant battle between making plans and shuffling plans, so we discuss how to manage plans and information to fully benefit the executive.
Directing Activities
Priorities of the Executive Office
Managing Information Flow and Access
Protecting the Executive from Others
Protecting the Executive from Themselves
Executive Assistant Module 3
Supporting, Promoting, and Networking
Some of the various roles of an executive assistant is a corporate networker, a relationship builder, and a relationship manager. We discuss all of those in this module, as well as how to support and promote initiatives and policies.
Relationship Building
Managing Key Stakeholder and Client Relationships
Supporting and Promoting Executive Initiatives and Policies
Building a Support Network
External Networks
Executive Assistant Module 4
The Executive Relationship
To be successful and productive, the executive and the assistant must be able to work together efficiently and effectively. In the last few chapters of this course, we explore the assistant/executive partnership and performance measures.
Finding Balance
Working Together
Position Descriptions
Performance Measurement
Functions
Become Confident & Assertive
Become Confident & Assertive Module 1
How Do You See Yourself?
Module 1 will focus on the workplace and how to balance the personal and professional lives. We will also identify how individuals see themselves and discuss tools for turning the tables at work to be heard with respect.
What do Employees Want?
Unleashing Productivity
Turning on Talent
Balancing Work and Life
Embracing Diversity
Become Confident & Assertive Module 2
How Do Others See You?
Module 2 focuses on how you are seen by others and being more assertive in your home and personal lives. We will focus on communication skills, body language, and how to be a more assertive parent.
Body Language
Walk the Walk
Talk the Talk
Parenting Children
Reversing Roles
Become Confident & Assertive Module 3
Making it Work
Module 3 focuses on getting more out of your professional life by being assertive and dealing with difficult coworkers. This module will give tips and tools for dealing with situations at work that seem impossible for some individuals such as being bullied at work, asking for a raise, and learning to communicate with supervisors with assertiveness and authority.
Difficult Co-workers
Asking For a Raise
Assertive Buying
Communicating Assertively
Communicating with Authority
Become Confident & Assertive Module 4
Raising Assertive Children
Raising children to be assertive is not easy; there is a fine line between aggressive and assertive. This module looks at how to raise assertive children. Finally we will learn how to make the transition to becoming more assertive and also dispelling myths about assertive behavior.
Myths About Assertive Behavior
Measuring Your Success
Making the Transition
Assertive Children
The Line Between Assertiveness and Aggression
Email Etiquette: Netiquette
E-Mail Etiquette: Netiquette Module 1
Introduction to E-mail
Module one will look at one of the possibly greatest inventions of our lifetime. E-mail takes an increasingly amount of our time and in module one, we will look at how to maximize our time. Also included in this module is a discussion on the seven deadly sins of e-mail and how to avoid them.
The Impact of e-Mail on Business
International Considerations
Seven Deadly Sins of e-Mail
Top 10 Complaints about e-Mail in Practice
Maximizing the Potential of e-Mail
E-Mail Etiquette: Netiquette Module 2
E-mail Etiquette
Module two will examine how to create well written emails, to include the subject line, the message itself, and the signature block. Also included in module two is organization basics. Just as with any filing system, your emails should be organized into folders and mail should be processed in a proficient method that works best for you. In module two we will look at tips to use to best manage your e-mail.
Processing Mail
Using Folders
Looking Good Online
SMART Subject Lines
Ending Your Message & Signatures
E-Mail Etiquette: Netiquette Module 3
Relationships Through e-Mail
Building relationships through email may seem difficult, but module three will provide you with tips that will guide you to writing great e-mails. E-mails that are not so routine need more thought and careful planning. Module three will look at how to use the simple Four Point Plan for proper e-mail structuring. Also included in this module is how to establish long lasting bonds and how to develop rapport with others through this mode of communication.
Writing Great e-Mails
The Four Point Plan in Practice
Using e-Mail to Build Relationships
E-Mail Can Affect Careers
Star Tips for Creating Bonds and Developing Rapport
E-mail Etiquette: Netiquette Module 4
Nurturing Your e-Mail Netiquette
Who you are writing to depends on whether or not you should follow grammar rules. Module four will examine proper use of grammar in your e-mail and help you spruce up your skills. Also included in module four is the overall function of spam filters and basic security and virus issues you may encounter with your e-mails and what you can do to protect your messages.
Spruce Up Your Cyber-Grammar Skills
Spam Filters, Mail Bombing, Snooping and Harassment
Security Issues
Protecting Your Messages
Computer Viruses
Ed4Career is committed to being both environmentally conscious and making it easier for you to study! We're making your education mobile! All of our textbooks are now provided as eTextbooks*. You can access them on your laptop, tablet, or mobile device and can study anytime, anywhere.
The move away from physical books to eTextbooks means you get the latest, most up-to-date version available. This also makes your training more accessible, so you can study anywhere you have your phone or tablet. The best part is that all materials are included in your training cost so there are NO extra fees for books!**
*A few courses still have physical materials.
 
Administrative Assistant
Upon successful completion of our Administrative Assistant course, students will be prepared for an entry-level job as an Administrative Assistant in an office setting and to sit for the NCCB national certification exam to become a Certified Administrative Assistant (CAA).
Microsoft® Office (MOS) 2019
After completing this course, you will be prepared for the Microsoft Office Specialist exams. The Microsoft Office Specialist Program has multiple levels. In order to quality for Microsoft Office Specialist Associate, you must complete any 3: • Excel Associate • Word Associate • Outlook Associate • PowerPoint Associate In order to quality for Microsoft Office Specialist Expert, you must already be an Microsoft Office Specialist Associate and complete any 2: • Access Expert • Word Expert • Excel Expert **Certification exams are not included in the cost of the course.**
** Certification exams are not included in the cost of the course.**
Internet Connection
Broadband or High-Speed - DSL, Cable, and Wireless Connections
*Dial-Up internet connections will result in a diminished online experience. Classroom pages may load slowly and viewing large audio and video files may not be possible.
Hardware Requirements
Processor - 2GHz Processor or Higher
Memory - 1 GB RAM Minimum Recommended
PC Software Requirements
Operating Systems - Windows 7 or higher
Microsoft Office 2013 or higher. Also, you could use a general Word Processing application to save and open Microsoft Office formats (.doc, .docx, .xls, .xlsx, .ppt, .pptx)
Internet Browsers - Google Chrome is highly recommended

Cookies MUST be enabled
Pop-ups MUST be allowed (Pop-up Blocker disabled)

The Kindle Reader App or VitalSource Bookshelf App are needed for many of our courses (No special equipment needed. This can be downloaded for FREE onto your computer.)
PowerPoint Viewer (if you do not have PowerPoint)
QuickTime, Windows Media Player &/or Real Player
MAC Software Requirements
Operating Systems - Mac OS x 10 or higher with Windows
Mac office programs or a Word Processing application to save and open Microsoft Office formats (.doc, .docx, .xls, .xlsx, .ppt, .pptx)
Internet Browsers- Google Chrome is highly recommended

Cookies MUST be enabled
Pop-ups MUST be allowed (Pop-up Blocker disabled)

The Kindle Reader App or VitalSource Bookshelf App are needed for many of our courses (No special equipment needed. This can be downloaded for FREE onto your computer.)
PowerPoint Viewer (if you do not have PowerPoint)
Adobe PDF Reader
Apple QuickTime Media Player