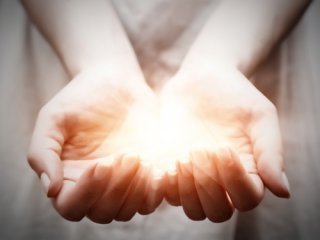 Course Type:
Instructor Led - 4 Weeks Long
Description
Objectives
Outline
Materials
System Requirements
There are real forces in our lives that trigger our bodies into putting on fat.  Stresses cause our bodies to act like human fat storage machines.  Turning off our FAT switch is the key to weight loss.  This course will examine the basic steps in turning off this switch, allowing our bodies to lose weight easily and automatically. Making subtle changes to feeding children and the psychology with which children are approached regarding healthy diet and lifestyle changes can make all the difference in the world. Our Raising Healthy Children class will look at real causes and real solutions for empowering you and your child to help transform your child's body and life. 
* You have 4 weeks to complete this course from date of your enrollment.
** Course Subject to Change.
After completing this course, you should be able to:
Identify the factors involved in childhood obesity and ways to approach children's diet and nourishment 
Recognize the psychology involved with children and diet
List ways to nourish children through lifestyle changes
Recall how to improve overall health
Raising Healthy Children Module 1
Approaching Children's Diets and Nourishment
Not only do diets not work, but dieting makes your body want to gain weight. We live in a world where so much of our social life and social identity revolves around food.  Denying our children the pleasure of food becomes an exercise in discipline and denial, and their inability to succeed becomes our children's lack of moral fiber. Our overweight children do not just eat too much, but their bodies FAT switch has been turned on and the key is to find what stresses has turned it on and to turn it back off. In module one, we will examine the factors involved in leading to obesity in children and what we can do to provide proper nourishment to them.
The Flawed Diet Approach
The Real Reasons Our Kids are Overweight
Nourish Your Child's Body
Raising Healthy Children Module 2 
The Psychology Involved with Children and Diet
The psychology of feeding your child is essential to establishing a healthy feeding dynamic with your child. Module two will examine some important ground rules that you follow when feeding your children. Also included in this module is a careful examination of common barriers to good health.  Everyone has them, but some are different for each person.  It is important to figure out where stress is coming from so you can learn what to do to minimize them and decrease their harm. In addition to the mental stressors that our children face, module two will also look at the environmental stressors with respect to obesity. 
The Psychology of Feeding Children
Soothing the Stress
Protecting Your Child From a Toxic World
Raising Healthy Children Module 3 
Nourishing Children Through Lifestyle
We fill our days and nights with too much, this is stressful on the body.  Module three will look at how this affects your child's mental functioning and which will, in turn, increase obesity. Also included is directions for parents to evaluate if their child(ren) are receiving enough sleep. Regular exercise is one of the best ways to help reduce and cope with stress.  Sports isn't for everyone, but included in module three is a great list of alternative ways to get your child moving; indoors and out. Being overweight can be frustrating and discouraging and can lead to a cascade of negative feelings and emotions. Module three will share ideas to help build your child's self-esteem, which in turn, will help them become healthier. 
Nourish Your Child with Sleep
How to Foster an Active Lifestyle
Feeling Safe in an Unsafe World
Raising Healthy Children Module 4
Improving Overall Health
In order to create a truly effective and sustainable approach to health and fitness for our children, we need to involve both the mind and the body.  In module four, we will discuss visualization and meditation techniques specific for reducing stress in children. One of the best things a parent can do to help improve a child's health and fitness is to heal yourself. Either consciously or unconsciously, our children are modeling themselves after us; in module four, an examination of parental issues revolving around food is encouraged. Once those issues are resolved, one will be in a better place to help their children to become more healthy. Module four concludes with lists of what parents can do in the home to increase activity, limit unhealthy choices, and get their children on the right track.
Using the Mind-Body Connection to Improve Emotional Health
Improve Yourself, Improve Your Child's Health
Home Is Where the Health Is
Ed4Career is committed to being both environmentally conscious and making it easier for you to study! We're making your education mobile! All of our textbooks are now provided as eTextbooks. You can access them on your laptop, tablet, or mobile device and can study anytime, anywhere.
The move away from physical books to eTextbooks means you get the latest, most up-to-date version available. This also makes your training more accessible, so you can study anywhere you have your phone or tablet. The best part is that all materials are included in your training cost so there are NO extra fees for books!
Internet Connection
Broadband or High-Speed - DSL, Cable, and Wireless Connections
*Dial-Up internet connections will result in a diminished online experience. Classroom pages may load slowly and viewing large audio and video files may not be possible.
Hardware Requirements
Processor - 2GHz Processor or Higher
Memory - 1 GB RAM Minimum Recommended
PC Software Requirements
Operating Systems - Windows 7 or higher
Microsoft Office 2013 or higher. Also, you could use a general Word Processing application to save and open Microsoft Office formats (.doc, .docx, .xls, .xlsx, .ppt, .pptx)
Internet Browsers - Google Chrome is highly recommended


Cookies MUST be enabled
Pop-ups MUST be allowed (Pop-up Blocker disabled)

The Kindle Reader App or VitalSource Bookshelf App are needed for many of our courses (No special equipment needed. This can be downloaded for FREE onto your computer.)
PowerPoint Viewer (if you do not have PowerPoint)
QuickTime, Windows Media Player &/or Real Player
MAC Software Requirements
Operating Systems - Mac OS x 10 or higher with Windows
Mac office programs or a Word Processing application to save and open Microsoft Office formats (.doc, .docx, .xls, .xlsx, .ppt, .pptx)
Internet Browsers- Google Chrome is highly recommended


Cookies MUST be enabled
Pop-ups MUST be allowed (Pop-up Blocker disabled)

The Kindle Reader App or VitalSource Bookshelf App are needed for many of our courses (No special equipment needed. This can be downloaded for FREE onto your computer.)
PowerPoint Viewer (if you do not have PowerPoint)
Adobe PDF Reader
Apple QuickTime Media Player