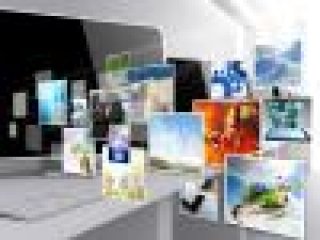 Course Type:
Instructor Led - 4 Weeks Long
Description
Objectives
Outline
Materials
System Requirements
Marketing and PR – when it comes to marketing in business, knowing about money isn't the only aspect. In our course we will teach you the marketing tricks of big business and you will learn how to apply them to your brand or small business. The rules of marketing and strategies explored in our course will teach you about the pioneering of future marketing as well as a step-by-step action plan for using these marketing techniques to effectively communicate with buyers directly, raise visibility, and increase sales.
We will take the latest social media tools and marketing trends and apply them to real-life examples in your business to equal success. In our course, you will build skills in each lesson and master cost-effective marketing strategies.  
Whether you're new to advertising or looking for a refresher, this course will make you marketing pro. And by the time you're done, you'll have a personalized plan of action for increasing your sales—all on a shoestring budget.
This course is not only for business owners! In our course you will learn resources for entrepreneurs, business owners, nonprofit managers as well as those working in marketing or publicity departments to help you build a marketing and PR strategy to grow any business.
* You have 4 weeks to complete this course from date of your enrollment.
** Course Subject to Change.
After completing this course, you should be able to:
Identify how the web has changed the rules of Marketing and PR
Recall your marketing options and how to build a marketing and PR plan
Recognize the basics of mobile and web marketing
Identify the importance of news releases and search engine marketing
Marketing & PR Module 1
How the Web Has Changed the Rules of Marketing/PR and Web-based Communications to Reach Your Buyers Directly
In module one we will be discussing how the old rules of Marketing & PR have changed and what this means for us today. The new rules of Marketing & PR will be introduced and we will apply them to how we can reach potential buyers and current clients directly. Social media will also be looked at this week as well as the various other forms of web-based communications.
How the Old Rules of Marketing & PR are Ineffective
The New Rules of Marketing & PR
Social Media & Target Audience
Content-Rich Website
Audio & Video
Marketing & PR Module 2
Action Plan for Harnessing the Power of the New Rules
We will go more into depth in module two as we explore our marketing options and build our Marketing & PR plan. Some marketing efforts can be helpful to your business/brand, but others can be harmful. This is why we must develop a plan and analyze it. In addition, we'll learn why it is important to connect with buyers and what keeps them coming back, all within the new rules of Marketing & PR.
Marketing & PR in Real Time
Artificial Intelligence & Machine Learning
Building Your Marketing Plan
Growing Your Business
Strategies for Creating Awesome Content
Marketing & PR Module 3
Social Networking and Web Content for Marketing
In module three get ready to hit the web as we explore why having the right tools on your site matter for marketing. We will discuss all the areas that perhaps many don't think they need; from blogging to videos, we will cover the in's and outs of web content and how to use it when marketing your business or brand.
Social Networking as Marketing
Blogging to Reach Your Buyers
Using Photographs as Marketing Tools
Video and Podcasts
News Releases
Marketing & PR Module 4
New Rules for Reaching the Media and Search Engine Marketing
In our final module, the news is where we will focus our time. I bet many don't realize that there are a number of useful marketing tools just sitting in the news media. The web has changed the way we deliver the news and for PR professionals it is important to understand the basics of how news releases affect our business and brand if not done correctly. We will also focus some of our time in the world of Google and how PR professionals use this well-known site as the top in search engine optimization (SEO). We will close our course out with how to apply all we have learned and changing our mindset, facing our fears and getting the help you need to be successful.
Newsroom: Reaching Reporters and Editors and Telling Your Story
The New Rule for Media Relations
Newsjacking for Media
Search Engine Marketing and Optimization
Managing Your Fears in Marketing & PR
Ed4Career is committed to being both environmentally conscious and making it easier for you to study! We're making your education mobile! All of our textbooks are now provided as eTextbooks. You can access them on your laptop, tablet, or mobile device and can study anytime, anywhere.
The move away from physical books to eTextbooks means you get the latest, most up-to-date version available. This also makes your training more accessible, so you can study anywhere you have your phone or tablet. The best part is that all materials are included in your training cost so there are NO extra fees for books!
Internet Connection
Broadband or High-Speed - DSL, Cable, and Wireless Connections
*Dial-Up internet connections will result in a diminished online experience. Classroom pages may load slowly and viewing large audio and video files may not be possible.
Hardware Requirements
Processor - 2GHz Processor or Higher
Memory - 1 GB RAM Minimum Recommended
PC Software Requirements
Operating Systems - Windows 7 or higher
Microsoft Office 2013 or higher. Also, you could use a general Word Processing application to save and open Microsoft Office formats (.doc, .docx, .xls, .xlsx, .ppt, .pptx)
Internet Browsers - Google Chrome is highly recommended


Cookies MUST be enabled
Pop-ups MUST be allowed (Pop-up Blocker disabled)

The Kindle Reader App or VitalSource Bookshelf App are needed for many of our courses (No special equipment needed. This can be downloaded for FREE onto your computer.)
PowerPoint Viewer (if you do not have PowerPoint)
QuickTime, Windows Media Player &/or Real Player
MAC Software Requirements
Operating Systems - Mac OS x 10 or higher with Windows
Mac office programs or a Word Processing application to save and open Microsoft Office formats (.doc, .docx, .xls, .xlsx, .ppt, .pptx)
Internet Browsers- Google Chrome is highly recommended


Cookies MUST be enabled
Pop-ups MUST be allowed (Pop-up Blocker disabled)

The Kindle Reader App or VitalSource Bookshelf App are needed for many of our courses (No special equipment needed. This can be downloaded for FREE onto your computer.)
PowerPoint Viewer (if you do not have PowerPoint)
Adobe PDF Reader
Apple QuickTime Media Player