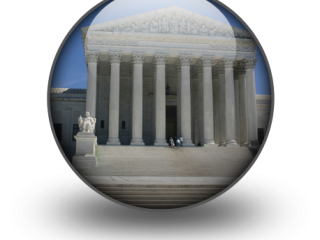 Course Type:
Instructor Led - 4 Weeks Long
Description
Objectives
Outline
Materials
System Requirements
Our Lean Six Sigma for Government course outlines Lean Six Sigma principles that can be applied in the public sector to achieve a leaner more efficient organization. Topics covered include improving outcomes, lowering cost, streamlining operations, managing assets, and decreasing risks and losses. Students will learn techniques for maintaining an agile and innovative organization built for high performance despite lower budgets and varying market conditions.
* You have 4 weeks to complete this course from date of your enrollment.
** Course Subject to Change.
After completing this course, you should be able to:
Recognize the basic principles behind operational excellence
Recall the indicators for innovation and agility  
List ways for creating new structure, practices, and policies within your organization
Identify effective strategic planning traits 
Lean Six Sigma for Government Module 1
Operational Excellence
In module one, we will look at maximizing outcomes for the cost.  Investment decisions are often complicated because of regulatory requirements, and pressure comes from different directions, making it hard to create favorable outcomes.  Prior to making these improvements and decisions, you must first make a clear distinction between your customers and stakeholders.  Module one will guide students to mapping out the value chain within your organization.
Operational Excellence
Your Customers
Customers Versus Stakeholders
Enterprise Analysis
Action Road Map
Lean Six Sigma for Government Module 2   
Agility and Innovation
Agility is most often used to describe the ability to change direction quickly or stretch beyond usual limitations.  In module two we will examine the steps your organization can take to develop greater agility.  Good leaders learn to know what is coming before it happens and in module two we will explore indicators that will guide you to understanding innovation and managing the unexpected.
Short and Long Term Agility
Agility and Mission Resilience
Leading Indicators
Understanding Innovation
Managing and Disruptive Innovation
Lean Six Sigma for Government Module 3 
Culture and Workforce
In module three, we will examine how leadership relates to creating a Performance anatomy.  Additionally, we will look at how to develop a highly engaged, skilled, and productive workforce.  Doing this will contribute to the long-term success of the organization.  Also included in module three is a discussion on creating new structure, practices, and policies inside your organization.
Lessons from Public Sector Leaders
Making Sure Your Leaders Lead
Components of Capability
Too Little Information
Keep Your Goal in Sight
Lean Six Sigma for Government Module 4   
Performance-Oriented Deployment
Effective strategic planning is a lot more difficult than is generally acknowledged.  Module four will guide you to creating a plan that describes goals and objectives so that you can share this goal with your organization, ensuring that progress will be made.  There are new pathways that can be adapted to generate the kinds of results your organization needs. Module four will examine how to have speed and meaningful results in your business.
Approach Matters as Output
Making Process Where it Matters
Scenario Analysis
Issue-Based Deployment
Speed with Results
Ed4Career is committed to being both environmentally conscious and making it easier for you to study! We're making your education mobile! All of our textbooks are now provided as eTextbooks. You can access them on your laptop, tablet, or mobile device and can study anytime, anywhere.
The move away from physical books to eTextbooks means you get the latest, most up-to-date version available. This also makes your training more accessible, so you can study anywhere you have your phone or tablet. The best part is that all materials are included in your training cost so there are NO extra fees for books!
Internet Connection
Broadband or High-Speed - DSL, Cable, and Wireless Connections
*Dial-Up internet connections will result in a diminished online experience. Classroom pages may load slowly and viewing large audio and video files may not be possible.
Hardware Requirements
Processor - 2GHz Processor or Higher
Memory - 1 GB RAM Minimum Recommended
PC Software Requirements
Operating Systems - Windows 7 or higher
Microsoft Office 2013 or higher. Also, you could use a general Word Processing application to save and open Microsoft Office formats (.doc, .docx, .xls, .xlsx, .ppt, .pptx)
Internet Browsers - Google Chrome is highly recommended


Cookies MUST be enabled
Pop-ups MUST be allowed (Pop-up Blocker disabled)

The Kindle Reader App or VitalSource Bookshelf App are needed for many of our courses (No special equipment needed. This can be downloaded for FREE onto your computer.)
PowerPoint Viewer (if you do not have PowerPoint)
QuickTime, Windows Media Player &/or Real Player
MAC Software Requirements
Operating Systems - Mac OS x 10 or higher with Windows
Mac office programs or a Word Processing application to save and open Microsoft Office formats (.doc, .docx, .xls, .xlsx, .ppt, .pptx)
Internet Browsers- Google Chrome is highly recommended


Cookies MUST be enabled
Pop-ups MUST be allowed (Pop-up Blocker disabled)

The Kindle Reader App or VitalSource Bookshelf App are needed for many of our courses (No special equipment needed. This can be downloaded for FREE onto your computer.)
PowerPoint Viewer (if you do not have PowerPoint)
Adobe PDF Reader
Apple QuickTime Media Player