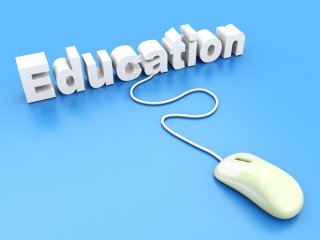 Course Type:
Instructor Led - 4 Weeks Long
Description
Objectives
Outline
Materials
System Requirements
Education and the way things are taught have changed dramatically in recent years. Students are now expected to learn from a distance to a certain degree. It might be fully virtual or a blend of brick-and-mortar learning and distance learning. Whichever mode, the main goal remains the same: to ensure that students are learning. Our K-12 Virtual Student Engagement course provides steps for fostering teacher-student relationships, increasing clarity and engagement in a virtual setting. We describe the proper ways for planning, coaching, and demonstrating lessons across platforms and how to provide constructive feedback and assessment.
* You have 4 weeks to complete this course from date of your enrollment.
** Course Subject to Change.
After completing this course, you should be able to:
Describe ways to foster teacher-student relationships in a virtual learning environment
List steps for increasing clarity in virtual learning
Recall steps for engagement and lesson planning
Recognize the fundamentals of feedback, assessment, and grading
K-12 Virtual Student Engagement Module 1
Teacher-Student Relationships from a Distance
Our first module discusses the importance of developing and delivering quality distance learning experiences for students in any location. We describe how to develop a classroom management plan for distance learning and how to identify student and teacher expectations.
Identify Expectations
Establish Norms
Develop and Teach Organizational and Procedures Routines
Characteristics of Teacher-Student Relationships
Reaching the Hard to Teach
K-12 Virtual Student Engagement Module 2
Teacher Credibility and Clarity
Ensuring clarity with assignments and directions can be a bit of a challenge at a distance. This module describes how to ensure credibility and clarity in a virtual environment, as well as how to create valid and attainable learning intentions.
Teacher Credibility at a Distance
Unit Planning
Teacher Clarity
Create Learning Intentions
Identify Success Criteria
K-12 Virtual Student Engagement Module 3
Planning Instructional Units
Designing assignments with engagement in mind is vital for any classroom, but especially in a virtual learning environment. In this module we learn how to design experiences that impact students' understanding and how to create engaging tasks.
Conditions for Engagement and Learning
Scheduling to Promote Engagement
Demonstrating
Collaborating
Coaching and Facilitating
K-12 Virtual Student Engagement Module 4
Feedback, Assessment, and Grading
In our final module, we discuss how to give effective, constructive feedback during assessments and while grading. Distance learning underwent dramatic changes during the pandemic in 2020. A lot of educators had to 'make it work' very quickly. We describe how crisis learning can make schooling better.
Student Feedback
Formative and Summative Evaluations
Competency-Based Grading
Crisis Learning
Making Learning Better for Students and Teachers
**Outlines are subject to change, as courses and materials are updated.**
Ed4Career is committed to being both environmentally conscious and making it easier for you to study! We're making your education mobile! All of our textbooks are now provided as eTextbooks. You can access them on your laptop, tablet, or mobile device and can study anytime, anywhere.
The move away from physical books to eTextbooks means you get the latest, most up-to-date version available. This also makes your training more accessible, so you can study anywhere you have your phone or tablet. The best part is that all materials are included in your training cost so there are NO extra fees for books!
Internet Connection
Broadband or High-Speed - DSL, Cable, and Wireless Connections
*Dial-Up internet connections will result in a diminished online experience. Classroom pages may load slowly and viewing large audio and video files may not be possible.
Hardware Requirements
Processor - 2GHz Processor or Higher
Memory - 1 GB RAM Minimum Recommended
PC Software Requirements
Operating Systems - Windows 7 or higher
Microsoft Office 2013 or higher. Also, you could use a general Word Processing application to save and open Microsoft Office formats (.doc, .docx, .xls, .xlsx, .ppt, .pptx)
Internet Browsers - Google Chrome is highly recommended


Cookies MUST be enabled
Pop-ups MUST be allowed (Pop-up Blocker disabled)

The Kindle Reader App or VitalSource Bookshelf App are needed for many of our courses (No special equipment needed. This can be downloaded for FREE onto your computer.)
PowerPoint Viewer (if you do not have PowerPoint)
QuickTime, Windows Media Player &/or Real Player
MAC Software Requirements
Operating Systems - Mac OS x 10 or higher with Windows
Mac office programs or a Word Processing application to save and open Microsoft Office formats (.doc, .docx, .xls, .xlsx, .ppt, .pptx)
Internet Browsers- Google Chrome is highly recommended


Cookies MUST be enabled
Pop-ups MUST be allowed (Pop-up Blocker disabled)

The Kindle Reader App or VitalSource Bookshelf App are needed for many of our courses (No special equipment needed. This can be downloaded for FREE onto your computer.)
PowerPoint Viewer (if you do not have PowerPoint)
Adobe PDF Reader
Apple QuickTime Media Player