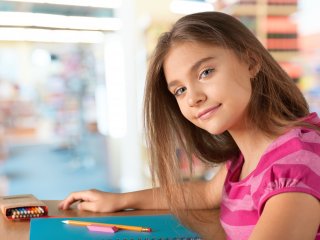 Course Type:
Instructor Led - 4 Weeks Long
Description
Objectives
Outline
Materials
System Requirements
Online education is changing the way that students access and receive high-quality instructional experiences around the world. With online instruction, teachers have a vast array of technology at their fingertips. Our K-12 Moving to Virtual Learning course provides real world tools and techniques for the design and implementation of quality, engaging, and interactive learning experiences for students. We discuss communication tools that foster interaction and collaboration between students and teachers, as well as how to support struggling learners, learners with special needs, and how to properly use assistive technologies.
* You have 4 weeks to complete this course from date of your enrollment.
** Course Subject to Change.
After completing this course, you should be able to:
Recall the principles of quality, effective online education
Recognize tools for collaboration and delivering instructional activities
Identify how to design, plan, and implement online lessons
Describe aspects for supporting online learners
K-12 Moving to Virtual Learning Module 1
Key Principles of Effective Online Education
Good teaching is good teaching, whether in person or virtually. In our first module, we discuss the characteristics of what quality online education is, as well as the foundation of what makes teachers successful in this type of learning environment.
What is Distance Learning?
Quality of Online Education
Qualities of Successful Teachers
When the Classroom Moves Online
Learner-Centeredness
K-12 Moving to Virtual Learning Module 2
Collaboration and Tools for Teaching Online
In this module, we examine various asynchronous and synchronous tools for delivering online instruction. We also discuss the benefits and challenges of implementing collaborative activities among students and teachers.
Tools for Delivering Instruction Online
Tools for Designing Instructional Elements
The Teacher in Online Teaching
Preparing for Your Online Classroom
Strategies for Online Collaboration
Assessing Collaboration and Community-Building Activities
K-12 Moving to Virtual Learning Module 3
Designing Quality Online Lessons
Discussion forums are very common in adult online environments; they are less frequently seen in K-12 programs. In this module we examine why this is the case, facilitation and management strategies, and how to promote engagement in online discussions. We also look at how to properly plan lessons for online delivery and how to manage your course site.
Physical Structure of Discussion Forums
Facilitating Effective Online Discussions
Assessing Online Discussions
Planning Lessons for Online Delivery
Lesson Design and Digital Media
K-12 Moving to Virtual Learning Module 4
Supporting Online Learners
In our final module, we discuss characteristics of online learners, strategies for differentiating instruction, and supporting learners with special needs. We describe Universal Design for Learning (UDL) and how to use assistive technologies. Finally, we examine the fundamentals of blended learning and how to implement these strategies. 
Support for Learners with Special Needs
Differentiating Instruction for Struggling Students
Types of Learning Difficulties
Accessibility, Assistive Technology, and Accommodations
Digital Citizenship
Blended Classroom
**Outlines are subject to change, as courses and materials are updated.**
Ed4Career is committed to being both environmentally conscious and making it easier for you to study! We're making your education mobile! All of our textbooks are now provided as eTextbooks. You can access them on your laptop, tablet, or mobile device and can study anytime, anywhere.
The move away from physical books to eTextbooks means you get the latest, most up-to-date version available. This also makes your training more accessible, so you can study anywhere you have your phone or tablet. The best part is that all materials are included in your training cost so there are NO extra fees for books!
Internet Connection
Broadband or High-Speed - DSL, Cable, and Wireless Connections
*Dial-Up internet connections will result in a diminished online experience. Classroom pages may load slowly and viewing large audio and video files may not be possible.
Hardware Requirements
Processor - 2GHz Processor or Higher
Memory - 1 GB RAM Minimum Recommended
PC Software Requirements
Operating Systems - Windows 7 or higher
Microsoft Office 2013 or higher. Also, you could use a general Word Processing application to save and open Microsoft Office formats (.doc, .docx, .xls, .xlsx, .ppt, .pptx)
Internet Browsers - Google Chrome is highly recommended


Cookies MUST be enabled
Pop-ups MUST be allowed (Pop-up Blocker disabled)

The Kindle Reader App or VitalSource Bookshelf App are needed for many of our courses (No special equipment needed. This can be downloaded for FREE onto your computer.)
PowerPoint Viewer (if you do not have PowerPoint)
QuickTime, Windows Media Player &/or Real Player
MAC Software Requirements
Operating Systems - Mac OS x 10 or higher with Windows
Mac office programs or a Word Processing application to save and open Microsoft Office formats (.doc, .docx, .xls, .xlsx, .ppt, .pptx)
Internet Browsers- Google Chrome is highly recommended


Cookies MUST be enabled
Pop-ups MUST be allowed (Pop-up Blocker disabled)

The Kindle Reader App or VitalSource Bookshelf App are needed for many of our courses (No special equipment needed. This can be downloaded for FREE onto your computer.)
PowerPoint Viewer (if you do not have PowerPoint)
Adobe PDF Reader
Apple QuickTime Media Player