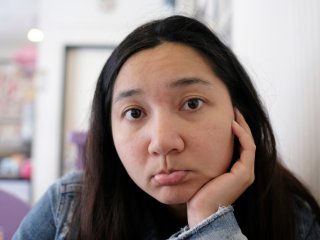 Course Type:
Instructor Led - 4 Weeks Long
Description
Objectives
Outline
Materials
System Requirements
Learning another language is vital for success in today's world, whether you need to communicate in the workplace or are traveling. This course provides an introduction to the English language. Our course aims to teach basic English vocabulary, grammar, literacy, and conversation skills to individuals with little or no knowledge of the English language. We will cover the proper ways to structure sentences and communicate in a conversational way to others.
* You have 4 weeks to complete this course from date of your enrollment.
** Course Subject to Change.
After completing this course, you should be able to:
Recall basic English greetings and their correct responses
Identify correct verb phrases and tenses
Recognize basic English sentence structure
Describe how to engage in dialogue scenarios
Introduction to ESL Module 1 
Meeting People, Habits, Customs and Routines
Module one focuses on meeting people, talking about family, and how to introduce someone to another person. We will look at the six steps to meeting someone. Other items of interest include the reading process and writing a complete sentence.
Meeting and Greeting people
Introductions
BE Verb
Adjectives and adverbs
Simple Present Verb Tense
Introduction to ESL Module 2 
Food Shopping, Restaurants and Getting Around Town
Module two focuses on the vocabulary and verbs for getting around town and eating out at a restaurant.  It includes vocabulary necessary to order from a menu and provides directions on how to get around in the community.
Talking About What People Are Doing
Eating at a Restaurant
Giving and Getting Directions
Present Progressive Verb Tense
Asking WH Question
Introduction to ESL Module 3 
Recreation, Hobbies and Making Friends
Module three focuses on talking about what you did in the past, for example what you did over the weekend. It will also include conversations on how to meet and make new friends.  Areas of interest will be with hobbies and recreation.
Time Expressions In the Past
How to Make Friends and Have a Conversation
Spending Time with Friends
Simple Past Verb Tense
Possessive Adjectives and Pronouns
Introduction to ESL Module 4
Health, Medicine, Shopping and Clothing
Module four focuses on what to do when you are sick.  It includes dialogue on how to describe your symptoms and illness to the doctor. Other areas of interest are vocabulary for shopping at a clothing store.
Consulting a Doctor
Talking about Clothes
Present Perfect Progressive Tense
Future Verb Tense
Object Pronouns
Ed4Career is committed to being both environmentally conscious and making it easier for you to study! We're making your education mobile! All of our textbooks are now provided as eTextbooks. You can access them on your laptop, tablet, or mobile device and can study anytime, anywhere.
The move away from physical books to eTextbooks means you get the latest, most up-to-date version available. This also makes your training more accessible, so you can study anywhere you have your phone or tablet. The best part is that all materials are included in your training cost so there are NO extra fees for books!
Internet Connection
Broadband or High-Speed - DSL, Cable, and Wireless Connections
*Dial-Up internet connections will result in a diminished online experience. Classroom pages may load slowly and viewing large audio and video files may not be possible.
Hardware Requirements
Processor - 2GHz Processor or Higher
Memory - 1 GB RAM Minimum Recommended
PC Software Requirements
Operating Systems - Windows 7 or higher
Microsoft Office 2013 or higher. Also, you could use a general Word Processing application to save and open Microsoft Office formats (.doc, .docx, .xls, .xlsx, .ppt, .pptx)
Internet Browsers - Google Chrome is highly recommended


Cookies MUST be enabled
Pop-ups MUST be allowed (Pop-up Blocker disabled)

The Kindle Reader App or VitalSource Bookshelf App are needed for many of our courses (No special equipment needed. This can be downloaded for FREE onto your computer.)
PowerPoint Viewer (if you do not have PowerPoint)
QuickTime, Windows Media Player &/or Real Player
MAC Software Requirements
Operating Systems - Mac OS x 10 or higher with Windows
Mac office programs or a Word Processing application to save and open Microsoft Office formats (.doc, .docx, .xls, .xlsx, .ppt, .pptx)
Internet Browsers- Google Chrome is highly recommended


Cookies MUST be enabled
Pop-ups MUST be allowed (Pop-up Blocker disabled)

The Kindle Reader App or VitalSource Bookshelf App are needed for many of our courses (No special equipment needed. This can be downloaded for FREE onto your computer.)
PowerPoint Viewer (if you do not have PowerPoint)
Adobe PDF Reader
Apple QuickTime Media Player