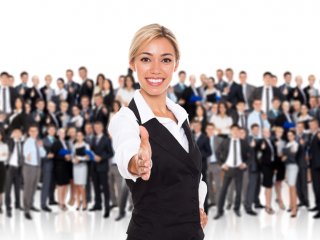 Course Type:
Instructor Led - 4 Weeks Long
Description
Objectives
Outline
Materials
System Requirements
There is no one-size-fits-all method of organizational development or fundraising, either.  Every nonprofit organization has a unique mission and strategy for supporting that mission. Our Fundraising for Nonprofits course will show you how to get to the next level and help answer that seminal question for yourselves, your donors, your constituents, your boards of directors, your communities, and most importantly, your clients.  Once you have implemented the ideas and tactics outlined, you will never again ask, "How do we get to the next level?"
* You have 4 weeks to complete this course from date of your enrollment.
** Course Subject to Change.
After completing this course, you should be able to:
Recognize why organizational culture is crucial
Recall how and where to uncover prospective donors
List steps to organize fundraising through councils and strategic relationships
Identify approaches and methods for advancing programs 
Fundraising for Nonprofits Module 1
What Getting to the Next Level Really Means
This week we will define organizational culture and look at how to determine whether a nonprofit's organization is dependent on a dominant source of revenue or multiple revenue streams, the extent to which it is inwardly or outwardly focused, and the capacity of an organization to revisit its fundamental assumptions.  Also included in module one is an examination of the importance of good fellowship, what a fundraising leader does, and an overview of practical ways to apply the lessons of leadership to fundraising. Finally included in the first week is a look at why the relationship between the board and its executive is so critical, how to identify and add to the core strengths of the board, determine your organization's appropriate revenue diversification and asking the necessary questions regarding your organizations sustainability.
Why Organizational Culture is Critical
Leadership From the Belly Outward
Tuning Up the Board For Effective Fundraising Performance
Higher-Level Thinking for Greater Fundraising Performance
Fundraising for Nonprofits Module 2
Building a Donor Constituency and Planning Gatherings and Gifts
Module two looks at how and where to uncover prospective donors.  Also included this week is an examination of the five steps to donor engagement. Module two will also go through the steps of how to organize a parlor gathering and the types of questions, preparation, and rehearsal to plan for. This week will culminate with how to put together and carry out your challenge gift drive, challenge giving, and corporate matching gifts and how to increase them.
Building A Donor Constituency Where None Exists
Planning and Staging Cost-Effective Parlor Gatherings
Challenge Gift Drives and Corporate Matching Gifts
Fundraising for Nonprofits Module 3
Fundraising Relationship Through Councils and Various Relationships
Module three begins with taking you through a series of concrete steps to create and implement a powerful and reliable Year-End Drive at your organization.  Also included in module three is an exploration of how to get started with social media and how to integrate social media into your existing fundraising methods. Culminating the week is an examination of what a leadership council does, the situations best served by a leadership council, and how to recruit and work with your leadership council.
Reaping the Bounty of Year-End Giving
Fundraising and Relationship Building Through Social Media
Forming Powerful Leadership Councils
Fundraising for Nonprofits Module 4
Approaches and Campaigns Leading Towards Advancement
In module four we will take a look at a mathematical formula used to evaluate sponsorship proposals, examine ways that your organization can get in on corporate largesse through the prism of two corporate partnering case studies: one on a national level, the other one local.  Also included in module four is a study of planning in order to produce your own successful campaigns. Planning and executing a campaign is no walk in the park, but given the changing times that nonprofits are facing, major campaigns often make the difference between a future of survival and prosperity, as opposed to one of loss and stagnation. Finally, we will look at how to create and market your planned giving program and how to mitigate the costs of your program.
Making a New Approach to Corporate Sponsorships
Major Fundraising Campaigns: The Moral Equivalent of War
Creating or Advancing Your Planned Giving Program
 
Ed4Career is committed to being both environmentally conscious and making it easier for you to study! We're making your education mobile! All of our textbooks are now provided as eTextbooks. You can access them on your laptop, tablet, or mobile device and can study anytime, anywhere.
The move away from physical books to eTextbooks means you get the latest, most up-to-date version available. This also makes your training more accessible, so you can study anywhere you have your phone or tablet. The best part is that all materials are included in your training cost so there are NO extra fees for books!
Internet Connection
Broadband or High-Speed - DSL, Cable, and Wireless Connections
*Dial-Up internet connections will result in a diminished online experience. Classroom pages may load slowly and viewing large audio and video files may not be possible.
Hardware Requirements
Processor - 2GHz Processor or Higher
Memory - 1 GB RAM Minimum Recommended
PC Software Requirements
Operating Systems - Windows 7 or higher
Microsoft Office 2013 or higher. Also, you could use a general Word Processing application to save and open Microsoft Office formats (.doc, .docx, .xls, .xlsx, .ppt, .pptx)
Internet Browsers - Google Chrome is highly recommended


Cookies MUST be enabled
Pop-ups MUST be allowed (Pop-up Blocker disabled)

The Kindle Reader App or VitalSource Bookshelf App are needed for many of our courses (No special equipment needed. This can be downloaded for FREE onto your computer.)
PowerPoint Viewer (if you do not have PowerPoint)
QuickTime, Windows Media Player &/or Real Player
MAC Software Requirements
Operating Systems - Mac OS x 10 or higher with Windows
Mac office programs or a Word Processing application to save and open Microsoft Office formats (.doc, .docx, .xls, .xlsx, .ppt, .pptx)
Internet Browsers- Google Chrome is highly recommended


Cookies MUST be enabled
Pop-ups MUST be allowed (Pop-up Blocker disabled)

The Kindle Reader App or VitalSource Bookshelf App are needed for many of our courses (No special equipment needed. This can be downloaded for FREE onto your computer.)
PowerPoint Viewer (if you do not have PowerPoint)
Adobe PDF Reader
Apple QuickTime Media Player