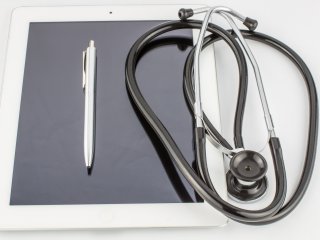 Course Type:
Instructor Led - 4 Weeks Long
Description
Objectives
Outline
Materials
System Requirements
The respiratory system is a vital, complex system which controls one of the most important aspects of the human body: breathing. Ensuring the body has clean air to breathe, free from pollutants and irritants is one of the best ways to stay healthy. This course focuses on how Emphysema and other Chronic Obstructive Pulmonary Disorders are diagnosed and methods for prevention and treatment. By understanding the inner workings of these diseases and how they affect the body, you will be able to turn your focus to properly treating the symptoms. We will discuss a variety of dietary therapeutics and supplements, as well as many herbal medicines that will aid in the healing process. 
* You have 4 weeks to complete this course from date of your enrollment.
** Course Subject to Change.
After completing this course, you should be able to:
Recall the various functions of the respiratory system
Identify ways to diagnose and treat COPD
Recognize proper dietary therapies and supplements
List types of herbal medicines and alternative treatments for COPD
Emphysema: Prevention and Treatment Module 1 
Respiratory Anatomy
Our lungs are responsible for the exchange of oxygen and carbon dioxide between the air we breathe and the blood in our body. Ensuring that lungs are functioning properly contributes to our overall well-being and keeps us healthy. Module one provides an introduction to the overall respiratory system, including the four phases of respiration. We will break down the symptoms of Chronic Obstructive Pulmonary Disease and gain an understanding of the conditions associated with chronic Bronchitis, Emphysema and Bronchiectasis.
Anatomy of the Lungs
Mechanics of Breathing and Control of Respiration
Pathway of Airflow
COPD Symptoms
Role of Inflammation
Emphysema: Prevention and Treatment Module 2 
Disease Diagnosis and Treatment 
COPD typically takes years to develop in order for a patient to notice any type of symptoms or abnormalities. Once the symptoms are presented to a doctor, a series of diagnostic tests, including a review of the patient's medical history and a physical examination are usually performed. This week we take a look at tests used to diagnose COPD disorders and typical treatment methods for COPD. We will also examine the role cigarettes play in contributing to respiratory disorders and why it is so important to quit smoking. Making the decision to quit and altering lifestyles can be quite challenging, but this module illustrates important benefits to overall health and provides solid methods that have been used to aid in giving up cigarettes.
Diagnostic Tests for COPD
Conventional Treatments for COPD
Quitting Smoking
Cigarettes and COPD
Reasons to Quit
Emphysema: Prevention and Treatment Module 3 Chapters 5 - 6
Dietary Therapeutics and Supplements
Understanding the role food plays in natural treatments for COPD is a very important. Without a change in diet, other steps for healing can be much less effective. Module three discusses how critical detoxification is in the healing process in order for dietary therapies, supplements and herbal medicines to do their part. This week we will discover how certain foods have a medicinal use for the treatment of COPD, what foods to avoid and how important raw foods are to improving overall health. Finally, we will explore the effects dietary supplements have on the body, as well as list particular actions the supplements are used for. 
The Role of Nutrition
Detoxification
The Medicinal Use of Food for COPD
Foods to Avoid
Raw Foods
Emphysema: Prevention and Treatment Module 4 
Herbal Medicine, Breathing and Alternative Treatments
The last week of this course focuses on a variety of topics: the use of herbs in COPD, physical activity, breathing techniques and alternative treatments such as acupuncture and environmental factors. By examining a wide range of healing treatments and exploring how they affect the body, treating the symptoms of COPD can be much easier. We will gain an understanding of the various medicinal properties of herbs and the role they play in human health. And although exercise cannot reverse the damage done by COPD, we will cover how it helps strengthen muscles to extract oxygen more efficiently.
Use of Herbs
Breathing Techniques
Aerobic Exercise
Massage Therapy
Acupuncture 
Ed4Career is committed to being both environmentally conscious and making it easier for you to study! We're making your education mobile! All of our textbooks are now provided as eTextbooks. You can access them on your laptop, tablet, or mobile device and can study anytime, anywhere.
The move away from physical books to eTextbooks means you get the latest, most up-to-date version available. This also makes your training more accessible, so you can study anywhere you have your phone or tablet. The best part is that all materials are included in your training cost so there are NO extra fees for books!
Internet Connection
Broadband or High-Speed - DSL, Cable, and Wireless Connections
*Dial-Up internet connections will result in a diminished online experience. Classroom pages may load slowly and viewing large audio and video files may not be possible.
Hardware Requirements
Processor - 2GHz Processor or Higher
Memory - 1 GB RAM Minimum Recommended
PC Software Requirements
Operating Systems - Windows 7 or higher
Microsoft Office 2013 or higher. Also, you could use a general Word Processing application to save and open Microsoft Office formats (.doc, .docx, .xls, .xlsx, .ppt, .pptx)
Internet Browsers - Google Chrome is highly recommended


Cookies MUST be enabled
Pop-ups MUST be allowed (Pop-up Blocker disabled)

The Kindle Reader App or VitalSource Bookshelf App are needed for many of our courses (No special equipment needed. This can be downloaded for FREE onto your computer.)
PowerPoint Viewer (if you do not have PowerPoint)
QuickTime, Windows Media Player &/or Real Player
MAC Software Requirements
Operating Systems - Mac OS x 10 or higher with Windows
Mac office programs or a Word Processing application to save and open Microsoft Office formats (.doc, .docx, .xls, .xlsx, .ppt, .pptx)
Internet Browsers- Google Chrome is highly recommended


Cookies MUST be enabled
Pop-ups MUST be allowed (Pop-up Blocker disabled)

The Kindle Reader App or VitalSource Bookshelf App are needed for many of our courses (No special equipment needed. This can be downloaded for FREE onto your computer.)
PowerPoint Viewer (if you do not have PowerPoint)
Adobe PDF Reader
Apple QuickTime Media Player