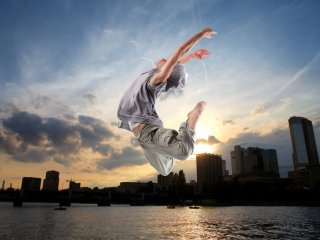 Course Type:
Instructor Led - 4 Weeks Long
Description
Objectives
Outline
Materials
System Requirements
If you've thinking about becoming a personal coach, you've probably come up with a list of questions. What does it really mean to be a coach? What does the work entail? What's happening in the industry? Our Discover a Career as a Personal Coach course covers everything you need to know. We'll talk about what you need to learn to support your clients, how to set yourself up as a profitable business, and how to take care of yourself – both by choosing the right specialty areas from the beginning and by implementing practices that will help you stay focused and effective in your work.
* You have 4 weeks to complete this course from date of your enrollment.
** Course Subject to Change.
After completing this course, you should be able to:
Recall the fundamentals of personal coaching, listening, and coaching relationships
Recognize how to communicate and work with clients
Identify how to recognize your purpose, values, and actions
Describe the elements of perception, conflict, and resolution 
Discover a Career as a Personal Coach Module 1
Coaching Fundamentals
An important place to start is the definition of a personal coach. Understanding what a personal coach is and what they contribute to their clients' lives can be exactly what you need to know to determine if it's the right kind of work for you. In our first module, we discuss the various types of personal coaching and importance of listening, having active conversations, and forging relationships.
What Does a Personal Coach Do
Types of Personal Coaching
Listening
Coaching Conversations
Coaching Relationships
Discover a Career as a Personal Coach Module 2
Communication and Working with Clients
A successful personal coach's practice revolves around solid communication practices. No matter what type of coaching is provided, the coach needs to consistently use effective communication that changes with the needs of the client. We'll also discuss how to work with clients, how to deal with accountability, accomplishments, and how to set goals.
Verbal and Non-Verbal Communication
How Do Personality Styles Effect Communication
Working with Clients
Accountability and Accomplishments
Goals and Action Plans
Discover a Career as a Personal Coach Module 3
Coaching from the Inside Out
As a coach, your purpose will keep you on track and focused on helping your clients, even when times get tough. This module describes the power of purpose, how to live a fulfilled life, and how to develop new values. We also discuss how to understand a client's mindset and the mindset of the influential people in a clients' life.
Designing Your Life
Values and Actions
What is a Mindset
Moods and Emotions
Personal Boundaries
Discover a Career as a Personal Coach Module 4
Perception, Thinking, Conflict, and Resolution
In this final module, we will explore three important pieces of decision-making: perception, thinking, and choosing. We'll also discuss types of conflict, conflict styles, and the basics behind conflict resolution. 
Power of Perception
Thinking
Choosing
Managing Conflict
Styles of Conflict Resolution
 
Ed4Career is committed to being both environmentally conscious and making it easier for you to study! We're making your education mobile! All of our textbooks are now provided as eTextbooks. You can access them on your laptop, tablet, or mobile device and can study anytime, anywhere.
The move away from physical books to eTextbooks means you get the latest, most up-to-date version available. This also makes your training more accessible, so you can study anywhere you have your phone or tablet. The best part is that all materials are included in your training cost so there are NO extra fees for books!
Internet Connection
Broadband or High-Speed - DSL, Cable, and Wireless Connections
*Dial-Up internet connections will result in a diminished online experience. Classroom pages may load slowly and viewing large audio and video files may not be possible.
Hardware Requirements
Processor - 2GHz Processor or Higher
Memory - 1 GB RAM Minimum Recommended
PC Software Requirements
Operating Systems - Windows 7 or higher
Microsoft Office 2013 or higher. Also, you could use a general Word Processing application to save and open Microsoft Office formats (.doc, .docx, .xls, .xlsx, .ppt, .pptx)
Internet Browsers - Google Chrome is highly recommended


Cookies MUST be enabled
Pop-ups MUST be allowed (Pop-up Blocker disabled)

The Kindle Reader App or VitalSource Bookshelf App are needed for many of our courses (No special equipment needed. This can be downloaded for FREE onto your computer.)
PowerPoint Viewer (if you do not have PowerPoint)
QuickTime, Windows Media Player &/or Real Player
MAC Software Requirements
Operating Systems - Mac OS x 10 or higher with Windows
Mac office programs or a Word Processing application to save and open Microsoft Office formats (.doc, .docx, .xls, .xlsx, .ppt, .pptx)
Internet Browsers- Google Chrome is highly recommended


Cookies MUST be enabled
Pop-ups MUST be allowed (Pop-up Blocker disabled)

The Kindle Reader App or VitalSource Bookshelf App are needed for many of our courses (No special equipment needed. This can be downloaded for FREE onto your computer.)
PowerPoint Viewer (if you do not have PowerPoint)
Adobe PDF Reader
Apple QuickTime Media Player