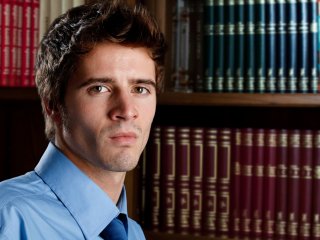 Course Type:
Instructor Led - 4 Weeks Long
Description
Objectives
Outline
Materials
System Requirements
The topics handled in our Discover a Career as a Paralegal course include a brief synopsis of on-the-job duties, job opportunities and a variety of legal specialties served by paralegals. We will cover the differences between civil and criminal law, legal office management and paralegal ethical concepts. With increased competition for paralegal jobs, attorneys now seek paralegal applicants who come to them with professional education and knowledge of the legal duties performed by paralegals and the ligation process.
* You have 4 weeks to complete this course from date of your enrollment.
** Course Subject to Change.
After completing this course, you should be able to:
Recall the basics of the judicial system and daily responsibilities of the paralegal
Differentiate between various types of law
List ways to conduct legal research
Identify the proper writing styles for a paralegal 
Discover a Career as a Paralegal Module 1
(Introduction, Lessons 1 and 2)
Paralegal Duties
Module one provides an overview of the judicial system and work possibilities for the paralegal. Paralegals can work in a variety of places such as large corporate level departments, federal, state and local governments, as well as legal aid offices and unions. Common law categories and job opportunities are also covered.
Duties of a Paralegal in a Law Firm and Public Sector
Skills Required by a Paralegal
Importance of the Legal Precedence in American Jurisprudence
Paralegal Specialties
Categories Used to Describe Types of Law
Discover a Career as a Paralegal Module 2
(Lessons 3 and 4)
Legal Authority
  
When researching and writing legal material, a paralegal must first gather and cite sources possessing mandatory, or binding, authority to the court litigating the case.  Module two covers the importance of a paralegal's role for the law team in fact-finding missions. Knowing the aim of the investigation and following through with factual sources of information is a key to a paralegal's success in this realm of his or her job duties.
Explanation of Mandatory and Persuasive Authority
Understanding of Primary and Secondary Authority
The Court Doctrine of Stare Decisis
Preparing Legal Documents
Gathering Evidence as a Paralegal
Discover a Career as a Paralegal Module 3
(Lessons 5 and 6)
Legal Research
Module three covers preparation, professionalism, directing tone and driving the avenue of a conversation. A paralegal must ensure the information discussed in an interview provides quality information and facts.
This module discusses applicable law that involves the regulation, executive order, judicial decision or statute that determines the legal standing of an issue or a case. 
Preparing for the Initial Interview 
Searching for Applicable Law
Pre-Trial Duties for a Paralegal in a Civil Case
Differences Between Procedural and Substantive Law
Criminal Trial Procedures
Discover a Career as a Paralegal Module 4
(Lessons 7 and 8, Conclusion)
Effective Writing Style
For a paralegal, effective writing involves keeping it simple and to the point. This module discusses proper writing styles, proofreading and correcting errors. Module four covers implementing a good filing system, organizing those files and ways of retrieving them with speed. We will also discuss rules of ethics in providing sound legal advice to clients.
Effective Writing for a Paralegal
Mastering the Mechanics of Writing
Maintaining a Good Filing System
Most Important Rules of Ethics
Using a Calendar System for Time Management
Ed4Career is committed to being both environmentally conscious and making it easier for you to study! We're making your education mobile! All of our textbooks are now provided as eTextbooks. You can access them on your laptop, tablet, or mobile device and can study anytime, anywhere.
The move away from physical books to eTextbooks means you get the latest, most up-to-date version available. This also makes your training more accessible, so you can study anywhere you have your phone or tablet. The best part is that all materials are included in your training cost so there are NO extra fees for books!
Internet Connection
Broadband or High-Speed - DSL, Cable, and Wireless Connections
*Dial-Up internet connections will result in a diminished online experience. Classroom pages may load slowly and viewing large audio and video files may not be possible.
Hardware Requirements
Processor - 2GHz Processor or Higher
Memory - 1 GB RAM Minimum Recommended
PC Software Requirements
Operating Systems - Windows 7 or higher
Microsoft Office 2013 or higher. Also, you could use a general Word Processing application to save and open Microsoft Office formats (.doc, .docx, .xls, .xlsx, .ppt, .pptx)
Internet Browsers - Google Chrome is highly recommended


Cookies MUST be enabled
Pop-ups MUST be allowed (Pop-up Blocker disabled)

The Kindle Reader App or VitalSource Bookshelf App are needed for many of our courses (No special equipment needed. This can be downloaded for FREE onto your computer.)
PowerPoint Viewer (if you do not have PowerPoint)
QuickTime, Windows Media Player &/or Real Player
MAC Software Requirements
Operating Systems - Mac OS x 10 or higher with Windows
Mac office programs or a Word Processing application to save and open Microsoft Office formats (.doc, .docx, .xls, .xlsx, .ppt, .pptx)
Internet Browsers- Google Chrome is highly recommended


Cookies MUST be enabled
Pop-ups MUST be allowed (Pop-up Blocker disabled)

The Kindle Reader App or VitalSource Bookshelf App are needed for many of our courses (No special equipment needed. This can be downloaded for FREE onto your computer.)
PowerPoint Viewer (if you do not have PowerPoint)
Adobe PDF Reader
Apple QuickTime Media Player