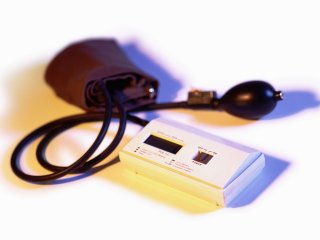 Course Type:
Instructor Led - 4 Weeks Long
Description
Objectives
Outline
Materials
System Requirements
Do you or a loved one have pre-diabetes?  We all know that we need to exercise and watch what we eat, but until something goes wrong, it's sometimes hard to commit to.  Understanding diabetes will help you take action to reverse or minimize your risk of developing type 2 diabetes.  Our Diabetes: Prevention and Treatment course will give you practical tools to empower you to take control of your health and share healthy habits with those you love. With practical tools and an effective plan, you will have an opportunity to prevent or delay the onset of diabetes!
* You have 4 weeks to complete this course from date of your enrollment.
** Course Subject to Change.
After completing this course, you should be able to:
Recognize the risk factors and symptoms of pre-diabetes
Recall ways to maintain a healthy weight
Identify what to include in a healthy diet
Recall the nutrition goals and cooking styles for pre-diabetes 
Diabetes Prevention and Treatment Module 1
Diagnosing Pre-Diabetes
Module one will put into perspective the diabetes and pre-diabetes epidemic in America. We will identify the principles of self-care behaviors and also look at who is at risk.  Also included in module one is the symptoms to be familiar with and a discussion on the risks of diabetes in women and overweight children.
The Pre-Diabetes Epidemic in America
Risk Factors and Symptoms
About Metabolic Syndrome
Women At Risk
Pre-Diabetes and Overweight Kids
Diabetes Prevention and Treatment Module 2
Action Plan for Pre-Diabetes and Exercise
Module two will discuss the importance of maintaining a healthy weight.  Those who have food addictions and do not get moving after a splurging influences your body's ability to process those sugars and leads towards pre-diabetes.  Module two look at how exercise will help you overcome the symptoms and possibly delay the onset of this disease.
Your Weight's Influence on Pre-Diabetes
Facing Your Food Problems
Get Moving!
Making Time for Exercise
Slow and Steady Wins the Race
Diabetes Prevention and Treatment Module 3
What Can I Eat?
Module three will look at the basics of the food groups and what one should include in a healthy diet.  Understanding how to read food labels is important in maintaining the right kind of diet and in module three we will learn how to use these labels to portion our food appropriately. 
Keep It Simple to Start
About Carbs, Fiber, and Whole Grains
Reading Food Labels
Tips for Dining Out
What About Alcohol?
Diabetes Prevention and Treatment Module 4
Cooking Styles and Action Plan
In our last module, we will look at different recipes and cooking styles that follow a nutritious diet.  Many times we think following a diet means the food is not appetizing or sweet.  However, we will look at healthy, tasty meals that will encourage and help you maintain a healthy weight. 
Breakfast Fare
Soups, Meat, and Poultry
Casseroles and Stews
Salads, Dressings and Sauces
Breads and Muffins
Ed4Career is committed to being both environmentally conscious and making it easier for you to study! We're making your education mobile! All of our textbooks are now provided as eTextbooks. You can access them on your laptop, tablet, or mobile device and can study anytime, anywhere.
The move away from physical books to eTextbooks means you get the latest, most up-to-date version available. This also makes your training more accessible, so you can study anywhere you have your phone or tablet. The best part is that all materials are included in your training cost so there are NO extra fees for books!
Internet Connection
Broadband or High-Speed - DSL, Cable, and Wireless Connections
*Dial-Up internet connections will result in a diminished online experience. Classroom pages may load slowly and viewing large audio and video files may not be possible.
Hardware Requirements
Processor - 2GHz Processor or Higher
Memory - 1 GB RAM Minimum Recommended
PC Software Requirements
Operating Systems - Windows 7 or higher
Microsoft Office 2013 or higher. Also, you could use a general Word Processing application to save and open Microsoft Office formats (.doc, .docx, .xls, .xlsx, .ppt, .pptx)
Internet Browsers - Google Chrome is highly recommended


Cookies MUST be enabled
Pop-ups MUST be allowed (Pop-up Blocker disabled)

The Kindle Reader App or VitalSource Bookshelf App are needed for many of our courses (No special equipment needed. This can be downloaded for FREE onto your computer.)
PowerPoint Viewer (if you do not have PowerPoint)
QuickTime, Windows Media Player &/or Real Player
MAC Software Requirements
Operating Systems - Mac OS x 10 or higher with Windows
Mac office programs or a Word Processing application to save and open Microsoft Office formats (.doc, .docx, .xls, .xlsx, .ppt, .pptx)
Internet Browsers- Google Chrome is highly recommended


Cookies MUST be enabled
Pop-ups MUST be allowed (Pop-up Blocker disabled)

The Kindle Reader App or VitalSource Bookshelf App are needed for many of our courses (No special equipment needed. This can be downloaded for FREE onto your computer.)
PowerPoint Viewer (if you do not have PowerPoint)
Adobe PDF Reader
Apple QuickTime Media Player