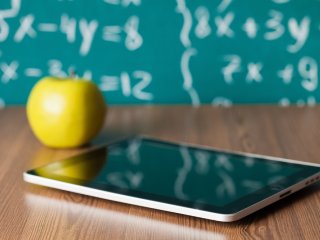 Course Type:
Instructor Led - 4 Weeks Long
Description
Objectives
Outline
Materials
System Requirements
Our Algebra Helper course will prepare our students to study Algebra II by helping them build a solid foundation of Algebra. Focusing on topics that Algebra students traditionally struggle with, our course aims to build the confidence necessary to further our students' education in mathematics. Particular emphasis is placed on breaking down word problems and systematic problem-solving using everyday language. 
* You have 4 weeks to complete this course from date of your enrollment.
** Course Subject to Change.
After completing this course, you should be able to:
Identify the properties of numbers and examine linear equalities and inequalities
Recall the concepts of functions and linear equations
Define how to factor and evaluate complex polynomials and quadratics
Recognize types of rational expressions
Algebra Helper Module 1 
Building Blocks: Numbers and Expressions
We will begin by covering the properties of numbers, order of operations, and evaluating simple algebraic expressions.
Number Types and Properties
Order of Operations
Exponent Rules; Positive Integer, Negative Integer, and Zero Powers
Properties of Equality; Solving Linear Equations
Properties of Inequalities; Solving and Graphing Inequalities
Algebra Helper Module 2 
Visualization: Graphing and Solving
In this section, we will delve deeper into visual representations of algebraic equations. You will address the concepts of functions and linear equations and learn how to graph and solve them.
Cartesian Coordinate System
Graphing Functions and Relations
Slopes and Intercepts of Linear Equations
Point-Slope, Slope-Intercept, and Standard Forms
Graphing Linear Equations and Systems of Linear Equations
Algebra Helper Module 3 
Building Momentum: Polynomials and Complex Expressions/Equations
Building off of more basic algebraic concepts in the first 7 chapters, this section will require you factor and evaluate complex polynomials and quadratics.
Operations with Monomials and Polynomials
Factoring
Square Roots
Factoring Quadratic Expressions
Solving Quadratic Equations: Factoring, Completing the Square, Quadratic Formula 
Algebra Helper Module 4 
Home Stretch: Rational Expressions and Problem-Solving
This last section will teach you how to work with rational expressions. You will learn techniques to approaching word problems and use the algebraic knowledge you have garnered throughout the course to tackle real-world problems.
Simplifying Rational Expressions
Operations with Rational Expressions
Approaching Word Problems
Rate and Percentage Word Problems
Rate, Time, and Distance Word Problems
Ed4Career is committed to being both environmentally conscious and making it easier for you to study! We're making your education mobile! All of our textbooks are now provided as eTextbooks. You can access them on your laptop, tablet, or mobile device and can study anytime, anywhere.
The move away from physical books to eTextbooks means you get the latest, most up-to-date version available. This also makes your training more accessible, so you can study anywhere you have your phone or tablet. The best part is that all materials are included in your training cost so there are NO extra fees for books!
Internet Connection
Broadband or High-Speed - DSL, Cable, and Wireless Connections
*Dial-Up internet connections will result in a diminished online experience. Classroom pages may load slowly and viewing large audio and video files may not be possible.
Hardware Requirements
Processor - 2GHz Processor or Higher
Memory - 1 GB RAM Minimum Recommended
PC Software Requirements
Operating Systems - Windows 7 or higher
Microsoft Office 2013 or higher. Also, you could use a general Word Processing application to save and open Microsoft Office formats (.doc, .docx, .xls, .xlsx, .ppt, .pptx)
Internet Browsers - Google Chrome is highly recommended


Cookies MUST be enabled
Pop-ups MUST be allowed (Pop-up Blocker disabled)

The Kindle Reader App or VitalSource Bookshelf App are needed for many of our courses (No special equipment needed. This can be downloaded for FREE onto your computer.)
PowerPoint Viewer (if you do not have PowerPoint)
QuickTime, Windows Media Player &/or Real Player
MAC Software Requirements
Operating Systems - Mac OS x 10 or higher with Windows
Mac office programs or a Word Processing application to save and open Microsoft Office formats (.doc, .docx, .xls, .xlsx, .ppt, .pptx)
Internet Browsers- Google Chrome is highly recommended


Cookies MUST be enabled
Pop-ups MUST be allowed (Pop-up Blocker disabled)

The Kindle Reader App or VitalSource Bookshelf App are needed for many of our courses (No special equipment needed. This can be downloaded for FREE onto your computer.)
PowerPoint Viewer (if you do not have PowerPoint)
Adobe PDF Reader
Apple QuickTime Media Player