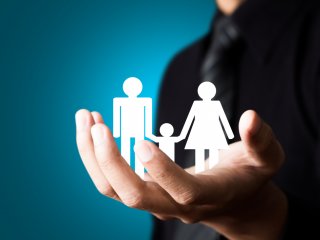 Description
Objectives
Outline
Materials
Certification
System Requirements
Watch a Demo
Wellness coaching is about helping people improve their lifestyle behavior. As the field of Wellness Coaching emerges and the world discovers the value of it, it will continue to define and re-define itself. Wellness coaching applies the principles and processes of professional life coaching in order to help make lifestyle improvements. Having a sound understanding of professional coaching and how to interact with people is a must to be successful in this field.  In this course you will be introduced to some fundamental ways of staying emotionally, physically, and mentally healthy. We will discuss nutrition, how to manage weight, exercise, stress management and much more. 
Prerequisite(s): None
After completing this course, you should be able to:
Identify various dimensions of health, types of stressors and ways to encourage overall well-being 
Recognize healthy eating habits and the principles of fitness
Recall preventive measures for avoiding common illnesses, diseases and how to maintain sexual health
Identify the effects of consumer products on our body and how to protect ourselves from violence and crime
Define the co-active coaching model, the various contexts and principles and practices
Wellness Coaching Module 1
Health for Life
Defining Health and Wellness
Global and National Health Concerns
Common Causes of Death in the US
Making Positive Behavioral Changes
Conventional Medicine
Complementary and Alternative Medicine
Holistic Medicine and Integrative Medicine
Wellness Coaching Module 2
Stress Management and Sleep
Stress Response
Stress in America
Historical Overview of Stress Research
Relieving Stress
Function of Sleep
States and Stages of Sleep
How Sleep Changes with Age
Sleep Deprivation
Sleep Disorders
Wellness Coaching Module 3
Mental, Social, and Gender Health 
Psychology
Mental Wellness
Mental Disorders
Anxiety Disorders
Mood Disorders
Defining Social Health
Sex and Gender
Sexual Relationships
Wellness Coaching Module 4
Sexual Health, Reproduction, and Nutrition
Men and Women's Sexual Health
Safer Sex and Contraception
Sexually Transmitted Infections
Pregnancy and Infertility
Nutrition Basics
Healthy Eating
Food Safety
Combating Hunger and Malnutrition
Wellness Coaching Module 5
Fitness and Weight  
Components of Health-Related Fitness
Basic Training Principles
Impact of Physical Activity on Your Health
Body Image
Body Composition
Overweight and Obesity
Body Image Disturbances and Eating Disorders
Wellness Coaching Module 6
Substance Use and Personal Safety
Defining Substance Use Disorders
Tobacco
Alcohol
Opioids, Depressants, and Stimulants
Marijuana, Hallucinogens, Club Drugs, and Inhalants
Behavioral Addictions
Unintentional Injuries
Intentional Injuries
Wellness Coaching Module 7
Immune System and Common Infections
Immune System Dysfunction
Fortifying Immune Function
Understanding Infections
Respiratory Infections
Gastrointestinal Infections
Skin Infections
Urinary Tract Infections
Wellness Coaching Module 8
Preventing Diabetes and Cardiovascular Disease
Signs and Symptoms of Diabetes
Preventing and Managing Diabetes
Hypertension
Coronary Heart Disease
Heart Failure
Stroke
Diagnosing Cardiovascular Disease
Treating Cardiovascular Disease
Keeping Your Cardiovascular System Healthy
Wellness Coaching Module 9
Cancer and Environmental Health
Defining Cancer
Types of Cancer
Detecting, Diagnosing, Treating, and Living with Cancer
Preventing Cancer
Humans and the Environment
Climate Change
Wellness Coaching Module 10
The Co-Active Coaching Model
Empowered Coaching Environment
The Five Contexts
The Coach's Role in the Model
Co-Active Coaching Relationships
Coaching Environment
Levels of Listening
Intuition
Curiosity
Authenticity
Accountability
Wellness Coaching Module 11
Coaching Contexts, Principles and Practices
Self-Management
Good Judgement
Fulfillment and Values
What is Balance?
A Formula for Coaching Balance
The Look of Process
Process Coaching
Integrating Principles
The Coach's Commitment
The Expanding World of Coaching
**Outlines are subject to change, as courses and materials are updated.**
Ed4Career is committed to being both environmentally conscious and making it easier for you to study! We're making your education mobile! All of our textbooks are now provided as eTextbooks. You can access them on your laptop, tablet, or mobile device and can study anytime, anywhere.
The move away from physical books to eTextbooks means you get the latest, most up-to-date version available. This also makes your training more accessible, so you can study anywhere you have your phone or tablet. The best part is that all materials are included in your training cost so there are NO extra fees for books!
Upon successful completion of our Wellness Coaching course, students will be prepared to sit for the NCCB national certification exam to become a Certified Wellness Coach (CWC).
Internet Connection
Broadband or High-Speed - DSL, Cable, and Wireless Connections
*Dial-Up internet connections will result in a diminished online experience. Classroom pages may load slowly and viewing large audio and video files may not be possible.
Hardware Requirements
Processor - 2GHz Processor or Higher
Memory - 1 GB RAM Minimum Recommended
PC Software Requirements
Operating Systems - Windows 7 or higher
Microsoft Office 2013 or higher. Also, you could use a general Word Processing application to save and open Microsoft Office formats (.doc, .docx, .xls, .xlsx, .ppt, .pptx)
Internet Browsers - Google Chrome is highly recommended


Cookies MUST be enabled
Pop-ups MUST be allowed (Pop-up Blocker disabled)

The Kindle Reader App or VitalSource Bookshelf App are needed for many of our courses (No special equipment needed. This can be downloaded for FREE onto your computer.)
PowerPoint Viewer (if you do not have PowerPoint)
QuickTime, Windows Media Player &/or Real Player
MAC Software Requirements
Operating Systems - Mac OS x 10 or higher with Windows
Mac office programs or a Word Processing application to save and open Microsoft Office formats (.doc, .docx, .xls, .xlsx, .ppt, .pptx)
Internet Browsers- Google Chrome is highly recommended


Cookies MUST be enabled
Pop-ups MUST be allowed (Pop-up Blocker disabled)

The Kindle Reader App or VitalSource Bookshelf App are needed for many of our courses (No special equipment needed. This can be downloaded for FREE onto your computer.)
PowerPoint Viewer (if you do not have PowerPoint)
Adobe PDF Reader
Apple QuickTime Media Player