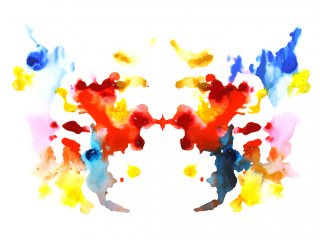 Description
Objectives
Outline
Materials
System Requirements
Watch a Demo
The field of psychology is fascinating! Psychology is the study of the mind and behavior. The goal of psychology is to understand individuals and groups. Psychologists want to know why people do what they do. The purpose of our course is to explore psychology's view of one of the most captivating and puzzling of all topics: ourselves. Its content is the story of the search for pieces of this puzzle and an account of how the pieces have begun to fit together. Its purpose is to teach. In our course, you will learn about the science of psychology, learning, consciousness, emotions, psychological disorders, therapeutic approaches and much more! We illustrate and explain; evaluate and review; we try to inspire.
Prerequisite(s): None
After completing this course, you should be able to:
Identify the basic framework of psychology, developmental and social psychology
Recall the fundamentals of behavior, learning and neurotransmitters in the body 
Recognize the various functions of memory, perception and emotion
Define developmental characteristics throughout life and how personality traits and beliefs are developed 
Describe the different treatment methods of major psychological disorders and the main therapy approaches for each
Psychology Module 1
The Science of Psychology
What is Psychology?
History of Psychology
Contemporary Psychology
Psychological Research
Analyzing Findings
Ethics
Psychology Module 2
The Brain and Consciousness
Human Genetics
Cells and Parts of the Nervous System
The Brain and Spinal Cord
The Endocrine System
Sleep and Why We Sleep
Stages of Sleep
Sleep Problems and Disorders
Substance Use and Abuse
Other States of Consciousness
Psychology Module 3
Sensation and Perception
Differences in Sensation and Perception
Waves and Wavelengths
Vision
Hearing
The Other Senses
Gestalt Principles of Perception
Psychology Module 4
Learning
Learning Defined
Behaviorism
Classical and Operant Conditioning
Schedules of Reinforcement That Affect Behavior
Significant Findings in Behavioristic Explanations
Main Beliefs of Cognitive Psychology
Modeling
Applying Learning Principles to Life
Psychology Module 5
Memory and Intelligence
What is Cognition?
Language
Problem Solving
What Are Intelligence and Creativity?
Measures of Intelligence
How Memory Functions
Parts of the Brain Involved with Memory
Problems with Memory
Psychology Module 6
Motivation and Emotion
What is Lifespan Development?
Lifespan Theories
Stages of Development
Death and Dying
Hunger and Eating
Sexual Behavior
Psychology Module 7
Personality
What is Personality?
Freud and the Psychodynamic Perspective
Neo-Freudians: Alder, Erikson, Jung, and Horney
Learning Approaches
Humanistic Approaches
Biological Approaches
Trait Theories
Cultural Understandings of Personality
Personality Assessment
Psychology Module 8
Social Psychology
Social Psychology Defined
Compliance
Conformity
Attitudes, Beliefs, Opinions, and Stereotypes
Key Forces That May Serve to Change Attitudes
Aggression Defined
Causes and Manifestations of Antisocial and Prosocial Behavior
What is Love
Psychology Module 9
I/O Psychology and Stress  
Industrial Psychology
Organizational Psychology
Human Factors Psychology
What is Stress?
Stressors
Regulations of Stress
The Pursuit of Happiness
Psychology Module 10
Psychological Disorders and Therapies
Diagnosing and Classifying Psychological Disorders
Perspectives on Psychological Disorders
Anxiety Disorders
Obsessive-Compulsive and Related Disorders
Posttraumatic Stress Disorder
Mood Disorders
Dissociative Disorders
Mental Health Treatment
Treatment Modalities
**Outlines are subject to change, as courses and materials are updated.**
Ed4Career is committed to being both environmentally conscious and making it easier for you to study! We're making your education mobile! All of our textbooks are now provided as eTextbooks. You can access them on your laptop, tablet, or mobile device and can study anytime, anywhere.
The move away from physical books to eTextbooks means you get the latest, most up-to-date version available. This also makes your training more accessible, so you can study anywhere you have your phone or tablet. The best part is that all materials are included in your training cost so there are NO extra fees for books!
Internet Connection
Broadband or High-Speed - DSL, Cable, and Wireless Connections
*Dial-Up internet connections will result in a diminished online experience. Classroom pages may load slowly and viewing large audio and video files may not be possible.
Hardware Requirements
Processor - 2GHz Processor or Higher
Memory - 1 GB RAM Minimum Recommended
PC Software Requirements
Operating Systems - Windows 7 or higher
Microsoft Office 2013 or higher. Also, you could use a general Word Processing application to save and open Microsoft Office formats (.doc, .docx, .xls, .xlsx, .ppt, .pptx)
Internet Browsers - Google Chrome is highly recommended


Cookies MUST be enabled
Pop-ups MUST be allowed (Pop-up Blocker disabled)

The Kindle Reader App or VitalSource Bookshelf App are needed for many of our courses (No special equipment needed. This can be downloaded for FREE onto your computer.)
PowerPoint Viewer (if you do not have PowerPoint)
QuickTime, Windows Media Player &/or Real Player
MAC Software Requirements
Operating Systems - Mac OS x 10 or higher with Windows
Mac office programs or a Word Processing application to save and open Microsoft Office formats (.doc, .docx, .xls, .xlsx, .ppt, .pptx)
Internet Browsers- Google Chrome is highly recommended


Cookies MUST be enabled
Pop-ups MUST be allowed (Pop-up Blocker disabled)

The Kindle Reader App or VitalSource Bookshelf App are needed for many of our courses (No special equipment needed. This can be downloaded for FREE onto your computer.)
PowerPoint Viewer (if you do not have PowerPoint)
Adobe PDF Reader
Apple QuickTime Media Player