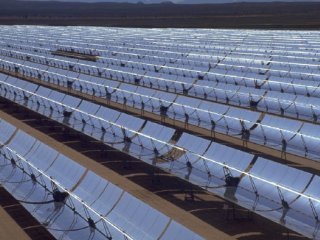 Description
Objectives
Outline
Materials
System Requirements
Watch a Demo
There has been an incredible demand for solar modules and PV system development since the turn of the 21st century. The solar industry is growing at light speed. Our Photovoltaic System Professional course provides a comprehensive overview of the design of these systems and how to install them. We cover the core elements of PV electricity, system components, PV modules, installation, permitting, inspections, and maintenance. We also discuss the future of solar energy and sustainability and how these things contribute to society. 
Prerequisite(s): None
After completing this course, you should be able to:
List the core elements of photovoltaics and solar energy technology
Recognize system components, configuration, and battery types
Identify elements of PV modules, inverters, and permitting
Describe inspection rules and ways to maintain systems
Recall the components of mechanical and electrical design and integration
Photovoltaic System Professional Module 1  
The Future of Solar Power
A Brighter Future
The Future of Solar Power
From Selenium to Silicon
State of the Industry
Blocking the Sun
Introduction to Innovation
How Much Solar Does the World Really Need?
Photovoltaic System Professional Module 2  
Teaching Old Technology New Tricks
Chasing Capital
Off-Grid Solar 
Pay-As-You-Go
Microgrids, Macro-Impact
Revolution by Evolution
From Photons to Electrons
Alternatives
Photovoltaic System Professional Module 3   
Putting it All Together
Stashing Sunshine
Liquid Fuels
Is Bigger Better?
Global Super Grids
Energy Storage
Decarbonization
Politics and Funding
Photovoltaic System Professional Module 4    
Introduction to Solar Energy and Electricity
Solar Electricity and Solar Heating
Source of Solar Power
Fuel Cells
Making and Saving Money with Solar
How to Measure Electricity
Low Current and High Current Systems
Four Configurations of Solar Power
Stand-Alone/Off-Grid
Grid-Tie
Photovoltaic System Professional Module 5  
Components of a System and the Design Process
Solar Panels
Batteries
Controller and Inverter
Design Process
Scoping the Project
Producing a Power Analysis
Improving the Scope
Calculating Solar Energy
Solar Panels and Shades
Photovoltaic System Professional Module 6    
Surveying, Grid-Tie, and Stand-Alone Systems
Positioning the Solar Array
Shading
Cabling
Understanding the Components
Components for Grid-Tie Systems
Grid-Tie Solar Panels and Inverters
Components for Stand-Alone Systems
Mixing and Matching Solar Panels
Photovoltaic System Professional Module 7   
Regulations, Installation, and Details
Installation Regulations
Standards for Solar Components
Detailed Designs
Solar Array Design
Batteries
Installing your Components
Troubleshooting
Maintaining Your System
Photovoltaic System Professional Module 8   
Safety and Electricity Basics
PV Markets and Applications
Types of PV Systems
Grid-Tied
Off-Grid
Hybrid PV Systems
Arcing and Arc Flashes
Fall Protection
Power and Energy
Energy Usage
Photovoltaic System Professional Module 9    
Solar Energy and PV Module Fundamentals
Solar Time
The Tropics
Shading
Solar Panel
Blocking Diodes
Temperature and Voltage
System Components
Off-Grid Specific System Components
Photovoltaic System Professional Module 10  
PV System Sizing, Electrical Design, and Mechanical Design
Basic System Sizing Factors
System Losses
Tilt
Ampacity
Ohm's Law and Voltage Drop
Performance Analysis
Maintenance
Troubleshooting
**Outlines are subject to change, as courses and materials are updated.**
Ed4Career is committed to being both environmentally conscious and making it easier for you to study! We're making your education mobile! All of our textbooks are now provided as eTextbooks. You can access them on your laptop, tablet, or mobile device and can study anytime, anywhere.
The move away from physical books to eTextbooks means you get the latest, most up-to-date version available. This also makes your training more accessible, so you can study anywhere you have your phone or tablet. The best part is that all materials are included in your training cost so there are NO extra fees for books!
Internet Connection
Broadband or High-Speed - DSL, Cable, and Wireless Connections
*Dial-Up internet connections will result in a diminished online experience. Classroom pages may load slowly and viewing large audio and video files may not be possible.
Hardware Requirements
Processor - 2GHz Processor or Higher
Memory - 1 GB RAM Minimum Recommended
PC Software Requirements
Operating Systems - Windows 7 or higher
Microsoft Office 2013 or higher. Also, you could use a general Word Processing application to save and open Microsoft Office formats (.doc, .docx, .xls, .xlsx, .ppt, .pptx)
Internet Browsers - Google Chrome is highly recommended


Cookies MUST be enabled
Pop-ups MUST be allowed (Pop-up Blocker disabled)

The Kindle Reader App or VitalSource Bookshelf App are needed for many of our courses (No special equipment needed. This can be downloaded for FREE onto your computer.)
PowerPoint Viewer (if you do not have PowerPoint)
QuickTime, Windows Media Player &/or Real Player
MAC Software Requirements
Operating Systems - Mac OS x 10 or higher with Windows
Mac office programs or a Word Processing application to save and open Microsoft Office formats (.doc, .docx, .xls, .xlsx, .ppt, .pptx)
Internet Browsers- Google Chrome is highly recommended


Cookies MUST be enabled
Pop-ups MUST be allowed (Pop-up Blocker disabled)

The Kindle Reader App or VitalSource Bookshelf App are needed for many of our courses (No special equipment needed. This can be downloaded for FREE onto your computer.)
PowerPoint Viewer (if you do not have PowerPoint)
Adobe PDF Reader
Apple QuickTime Media Player