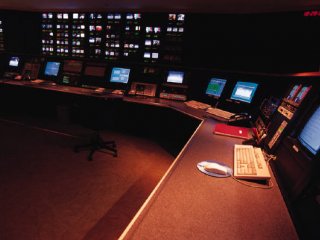 Description
Objectives
Outline
Materials
System Requirements
Watch a Demo
The challenging field of information systems (IS) has great impacts on restructuring work, disrupting industries, and creating opportunities within technology and business. This Managing Information Systems course focuses on real-world examples and major companies to illustrate key points and utilizes case studies to examine topics, providing skills and knowledge that are easily transferable to the business world. Within this course, we discuss and assess the latest information technology trends and practices which in turn provides a holistic view of how technology and business are interconnected. 
Prerequisite(s): None
After completing this course, you should be able to:
Identify how the field of information systems (IS) contributes to changing business and technological landscapes
Discuss the principles behind disruptive technologies and Moore's law
Recall how companies engage in network effects, networking through social media, and logistics
Recognize concepts behind operating systems, web browsers, application development, and open source software
Describe the components of telecommunications, information security, and customer profiling and privacy via search engines
Managing Information Systems Module 1   
Technology and the Modern Enterprise  
Changing Business Landscapes
Technological Revolutions
Technology Across Disciplines
Finances and Accounting
Human Resources
Information Systems Careers
Future of Technology
Managing Information Systems Module 2   
Strategy and Technology
Operational Effectiveness
Dangers of Relying on Technology
Imitation-Resistant Value Chains
Brand and Scale
Switching Costs and Data
Distribution Channels
Patents
Gathering Data
Design
Manufacturing and Logistics
Managing Information Systems Module 3
E-Commerce
E-Commerce Giants
Best-In Class Experience
Scale from the Distribution Network
Scale from Selection
Delivering True Economies of Scale
Leveraging the Data Asset
Managing Information Systems Module 4
Moore's Law and Fast Computing
Fast, Cheap Computing
Data Capacity
Buying Time
Strategic Planning
Supercomputing, Grids, Clusters
Cloud Computing
E-Waste
Case Study: Disney Embedding Technology
Managing Information Systems Module 5    
Disruptive Technology and Amazon
Disruptive Innovations
Why Big Firms Fail
Potential Disruptors
From Bitcoin to Blockchain
Fulfillment Operations
Building a Delivery and Logistics Business
Cash Conversion Cycles
Managing Information Systems Module 6
Understanding Network Effects
Where Does All That Value Come From?
Exchange
Staying Power
One-Sided or Two-Sided Markets
Understanding Network Structure
How are Markets Different?
Competing When Network Effects Matter
Alliances and Partnerships
Leverage Distribution Channels
Leverage Backward Compatibility
Managing Information Systems Module 7
Social Media and Web 2.0
Blogs
Wikis
Social Networks
Corporate Use of Social Networks
Twitter and Microblogging
Prediction Markets
Crowdsourcing
Get SMART: Social Media Awareness and Response Team
Managing Information Systems Module 8
Efficient Markets through Technology  
Looming Challenges in the Sharing Economy
Factors Fueling the Rise of Collaborate Consumption
Electronic Markets
Social Media for Trust Strengthening
Disruptive Competition
Competitive Advantage
Apps Platforms
Advertising and Social Media
Managing Information Systems Module 9
Technology and Fashion
Do Suppliers Like It?
Customer Evolution
Customer Engagement
Mobile
Social
Physical Retail Environments
Data
Operations and Logistics
Expanding with New Models
Managing Information Systems Module 10
Understanding Software
What is Software?
Operating Systems
Application Software
Distributed Computing, Web Services, and APIs
Formats to Facilitate Sharing Data
Writing Software
Total Cost of Ownerships
Managing Information Systems Module 11
Software in Flux
Open Source
Examples of Open Source Software
Defining Cloud Computing
SaaS
PaaS and IaaS
Clouds and Tech Industry Impact
Virtualization
Apps and App Stores
Make, Buy, or Rent
Managing Information Systems Module 12
Data Asset and Telecommunications 
Data, Information, and Knowledge
Where Does Data Come From?
Transaction Processing Systems
Enterprise Systems
Incompatible Systems
Data Rich, Information Poor
Data Warehouses
Data Marts
The Business Intelligence Toolkit
Internet 101
TCP/IP
DSL
Cable Broadband
Wi-Fi and Other Hotspots
Managing Information Systems Module 13
Information Security   
Information Security Breaches
Vulnerabilities
User and Administrator Threats
Social Engineering
Phishing
Passwords
Technology Threats
Malware
Push-Button Hacking
Network and Physical Threats
Managing Information Systems Module 14
Google In Three Parts
Understanding Search
Increase in Online Ad Spending
Search Advertising
Ad Networks
Ad Formats and Payment Schemes
Customer Profiling and Behavioral Targeting
Profiling and Privacy
Search Engines and Fraud
**Outlines are subject to change, as courses and materials are updated.**
Ed4Career is committed to being both environmentally conscious and making it easier for you to study! We're making your education mobile! All of our textbooks are now provided as eTextbooks. You can access them on your laptop, tablet, or mobile device and can study anytime, anywhere.
The move away from physical books to eTextbooks means you get the latest, most up-to-date version available. This also makes your training more accessible, so you can study anywhere you have your phone or tablet. The best part is that all materials are included in your training cost so there are NO extra fees for books!
Internet Connection
Broadband or High-Speed - DSL, Cable, and Wireless Connections
*Dial-Up internet connections will result in a diminished online experience. Classroom pages may load slowly and viewing large audio and video files may not be possible.
Hardware Requirements
Processor - 2GHz Processor or Higher
Memory - 1 GB RAM Minimum Recommended
PC Software Requirements
Operating Systems - Windows 7 or higher
Microsoft Office 2013 or higher. Also, you could use a general Word Processing application to save and open Microsoft Office formats (.doc, .docx, .xls, .xlsx, .ppt, .pptx)
Internet Browsers - Google Chrome is highly recommended


Cookies MUST be enabled
Pop-ups MUST be allowed (Pop-up Blocker disabled)

The Kindle Reader App or VitalSource Bookshelf App are needed for many of our courses (No special equipment needed. This can be downloaded for FREE onto your computer.)
PowerPoint Viewer (if you do not have PowerPoint)
QuickTime, Windows Media Player &/or Real Player
MAC Software Requirements
Operating Systems - Mac OS x 10 or higher with Windows
Mac office programs or a Word Processing application to save and open Microsoft Office formats (.doc, .docx, .xls, .xlsx, .ppt, .pptx)
Internet Browsers- Google Chrome is highly recommended


Cookies MUST be enabled
Pop-ups MUST be allowed (Pop-up Blocker disabled)

The Kindle Reader App or VitalSource Bookshelf App are needed for many of our courses (No special equipment needed. This can be downloaded for FREE onto your computer.)
PowerPoint Viewer (if you do not have PowerPoint)
Adobe PDF Reader
Apple QuickTime Media Player