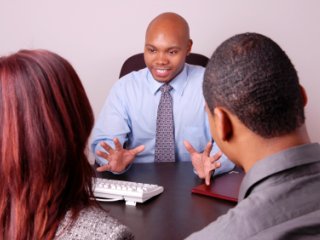 Description
Objectives
Outline
Materials
Certification
System Requirements
Watch a Demo
Life Skills Coaching - Level 2 takes students step-by-step through the coaching process, covering all the crucial ideas and strategies for being an effective, successful life coach. This course moves seamlessly from coaching fundamentals to more advanced ideas such as helping clients to identify life purpose, recognize and combat obstacles, maintain a positive mind-set, and live with integrity. In the Level 2 course you will discover ways to help clients succeed and grow. 
Prerequisite(s): Life Skills Coaching Level 1
After completing this course, you should be able to:
Identify coaching principles
Define the coaching process
Recognize proper ways to ask coaching questions
Identify steps for selecting and developing your coaching model
Recall coaching techniques and goals 
Life Skills Coaching Module 1
Coaching Principles
The Coaching Spirit
Relationship and Trust
Asking Questions and Curiosity
Listening and Intuition
Feedback and Awareness
Suggestions and Simplification
Goals and Action Plans
Accountability and Accomplishments
Six Paradigms of Situational Coaching
Life Skills Coaching Module 2
Achiever's Coaching Techniques
Responsibility
Building Self Esteem
Clarifying Life Purpose
Visualizing and Affirming Desired Outcomes
Planning for Action
Using Feedback, Learning and Perseverance to Your Advantage
Law of Attraction and Celebrating Success
Making the Impossible Dream Possible
Life Skills Coaching Module 3
Coaching Questions
Become a Master of Asking
Top Ten Asking Mistakes
Starting Significant Conversations
Conversational Models
The GROW Model
Defining the Problem
SMART Goals
Seven Strategies to Overcome Obstacles
Destiny Discovery
Asking Good Questions
Life Skills Coaching Module 4
Ways to Succeed
The Art of Dreaming
You Were Born Happy
A Whole New Way of Thinking About Goals
Life Skills Coaching Module 5
Supercoach Techniques
The Simple Ways to Make Decisions
Rainy Days and Mondays
How to Get Stuff Done
The Magic of Connection
Life Skills Coaching Module 6
Becoming a Supercoach 
How to Ask for Anything from Anyone 
The Secret to a Lifetime of Financial Security 
The Power of Hope
**Outlines are subject to change, as courses and materials are updated.**
Ed4Career is committed to being both environmentally conscious and making it easier for you to study! We're making your education mobile! All of our textbooks are now provided as eTextbooks. You can access them on your laptop, tablet, or mobile device and can study anytime, anywhere.
The move away from physical books to eTextbooks means you get the latest, most up-to-date version available. This also makes your training more accessible, so you can study anywhere you have your phone or tablet. The best part is that all materials are included in your training cost so there are NO extra fees for books!
Upon successful completion of our Life Skills Coaching Level 1 and Level 2 courses, students will be prepared to sit for the NCCB national certification exam to become a Certified Life Skills Coach (CLSC).
Internet Connection
Broadband or High-Speed - DSL, Cable, and Wireless Connections
*Dial-Up internet connections will result in a diminished online experience. Classroom pages may load slowly and viewing large audio and video files may not be possible.
Hardware Requirements
Processor - 2GHz Processor or Higher
Memory - 1 GB RAM Minimum Recommended
PC Software Requirements
Operating Systems - Windows 7 or higher
Microsoft Office 2013 or higher. Also, you could use a general Word Processing application to save and open Microsoft Office formats (.doc, .docx, .xls, .xlsx, .ppt, .pptx)
Internet Browsers - Google Chrome is highly recommended


Cookies MUST be enabled
Pop-ups MUST be allowed (Pop-up Blocker disabled)

The Kindle Reader App or VitalSource Bookshelf App are needed for many of our courses (No special equipment needed. This can be downloaded for FREE onto your computer.)
PowerPoint Viewer (if you do not have PowerPoint)
QuickTime, Windows Media Player &/or Real Player
MAC Software Requirements
Operating Systems - Mac OS x 10 or higher with Windows
Mac office programs or a Word Processing application to save and open Microsoft Office formats (.doc, .docx, .xls, .xlsx, .ppt, .pptx)
Internet Browsers- Google Chrome is highly recommended


Cookies MUST be enabled
Pop-ups MUST be allowed (Pop-up Blocker disabled)

The Kindle Reader App or VitalSource Bookshelf App are needed for many of our courses (No special equipment needed. This can be downloaded for FREE onto your computer.)
PowerPoint Viewer (if you do not have PowerPoint)
Adobe PDF Reader
Apple QuickTime Media Player