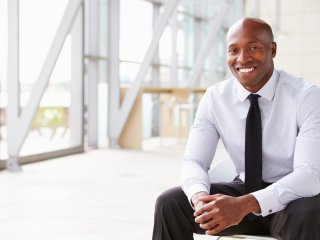 Description
Objectives
Outline
Materials
System Requirements
Watch a Demo
Do you ever wonder how businesses are developed, organized, and managed? After completing our Introduction to Business course, you might be surprised at some of the qualities of entrepreneurs and how businesses are organized and operated. Business can mean different things to different people. We will examine the entire framework of a business, from human resources, accounting, operations management, labor relations, and much more. By taking this course, you will also learn the vital roles that managers play in business and how businesses successfully compete in a global environment.
Prerequisite: None
After completing this course, you should be able to:
Recall the fundamentals of economic systems and business ownership
Recognize aspects of creating a business, designing organizational structure, and operations management
Describe elements of human resources, labor relations, and employee motivation
Identify the role of finance in business and how to properly price and distribute products
List the fundamentals of using technology and social media to manage information
Introduction to Business Module 1
Understanding Economic System and Business
The Nature of Business
Understanding the Business Environment
How Business and Economics Work
Macroeconomics
Microeconomics
Competing in a Free Market
Trends in the Business Environment and Competition
Introduction to Business Module 2
Ethical Decisions and the Global Marketplace
Understanding Business Ethics
How Organizations Influence Ethical Conduct
Managing a Socially Responsible Business
Responsibilities to Stakeholders
Global Trade in the United States
Why Nations Trade
Fostering Global Trade
Threats and Opportunities in the Global Marketplace
Trends in Global Competition
Introduction to Business Module 3
Business Ownership and Entrepreneurship
Sole Proprietorships
Partnerships
Corporations
Franchising
Mergers and Acquisitions
Trends in Business Ownership
Characteristics of Successful Entrepreneurs
Managing a Small Business
The Small Business Administration
Introduction to Business Module 4
Management and Leadership in Organizations
The Role of Management
Planning
Organizing
Leading, Guiding, and Motivating Others
Controlling
Managerial Roles
Managerial Skills
Introduction to Business Module 5   
Designing Organizational Structures
Building Organizational Structures
Contemporary Structures
Using Teams to Enhance Motivation and Performance
Authority
Degree of Centralization
Organizational Design Considerations
The Informal Organization
Introduction to Business Module 6
Human Resources and Labor Relations
Employee Recruitment
Employee Selection
Employee Training and Development
Performance Planning and Evaluation
Employee Compensation and Benefits
The Labor Relations Process
Managing Grievances and Conflicts
Legal Environment
Introduction to Business Module 7
Motivating Employees
Early Theories of Motivation
The Hawthorne Studies
Maslow's Hierarchy of Needs
McGregor's Theories of X and Y
Herzberg's Motivator-Hygiene Theory
Contemporary Views of Motivation
From Motivation Theory to Application
Introduction to Business Module 8
Operations Management
Production and Operations Management
The Production Process
Resource Planning
Production and Operations Control
Improving Production and Operations
Transforming with Technology
Introduction to Business Module 9
Pricing and Distributing Products and Services
The Marketing Concept
Creating a Marketing Strategy
Developing a Marketing Mix
The Product Life Cycle
Pricing Strategies and Future Trends
Functions of Distribution
Wholesaling
Retailing
Promotion Strategy
Sales Promotion
Public Relations
Trends in Social Media
Trends in E-Commerce
Introduction to Business Module 10
Using Technology to Manage Information
Transforming Business Through Information
Computer Networks
Management Information Systems
Technology Management and Planning
Protecting Computers and Information
Introduction to Business Module 11
Understanding Money and Accounting
Basic Accounting Procedures
The Balance Sheet
The Income Statement
The Statement of Cash Flows
Analyzing Financial Statements
The Federal Reserve System
U.S. Financial Institutions
Insuring Bank Deposits
International Banking
Introduction to Business Module 12
Financial Management and Your Career in Business
The Role of Finance and the Financial Manager
How Organizations Use Funds
Obtaining Short-Term Financing
Raising Long-Term Financing
Equity Financing
Securities Markets
Buying and Selling at Securities Exchanges
Developing Interpersonal Skills
Making Your Future Happen
**Outlines are subject to change, as courses and materials are updated.**
Ed4Career is committed to being both environmentally conscious and making it easier for you to study! We're making your education mobile! All of our textbooks are now provided as eTextbooks. You can access them on your laptop, tablet, or mobile device and can study anytime, anywhere.
The move away from physical books to eTextbooks means you get the latest, most up-to-date version available. This also makes your training more accessible, so you can study anywhere you have your phone or tablet. The best part is that all materials are included in your training cost so there are NO extra fees for books!
Internet Connection
Broadband or High-Speed - DSL, Cable, and Wireless Connections
*Dial-Up internet connections will result in a diminished online experience. Classroom pages may load slowly and viewing large audio and video files may not be possible.
Hardware Requirements
Processor - 2GHz Processor or Higher
Memory - 1 GB RAM Minimum Recommended
PC Software Requirements
Operating Systems - Windows 7 or higher
Microsoft Office 2013 or higher. Also, you could use a general Word Processing application to save and open Microsoft Office formats (.doc, .docx, .xls, .xlsx, .ppt, .pptx)
Internet Browsers - Google Chrome is highly recommended


Cookies MUST be enabled
Pop-ups MUST be allowed (Pop-up Blocker disabled)

The Kindle Reader App or VitalSource Bookshelf App are needed for many of our courses (No special equipment needed. This can be downloaded for FREE onto your computer.)
PowerPoint Viewer (if you do not have PowerPoint)
QuickTime, Windows Media Player &/or Real Player
MAC Software Requirements
Operating Systems - Mac OS x 10 or higher with Windows
Mac office programs or a Word Processing application to save and open Microsoft Office formats (.doc, .docx, .xls, .xlsx, .ppt, .pptx)
Internet Browsers- Google Chrome is highly recommended


Cookies MUST be enabled
Pop-ups MUST be allowed (Pop-up Blocker disabled)

The Kindle Reader App or VitalSource Bookshelf App are needed for many of our courses (No special equipment needed. This can be downloaded for FREE onto your computer.)
PowerPoint Viewer (if you do not have PowerPoint)
Adobe PDF Reader
Apple QuickTime Media Player