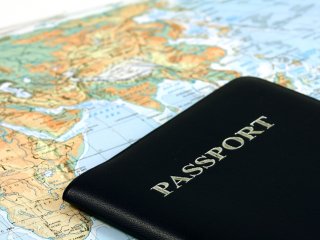 Description
Objectives
Outline
Materials
System Requirements
Watch a Demo
This course offers an introduction to the German language and German-speaking cultures. Students will gain needed skills for successful communication in today's rapidly changing world by exposing them to a wealth of written and spoken authentic textual materials. Learn beginning conversational skills in addition to gaining skill in listening, speaking, and writing. Students will build upon German I vocabulary, grammar, and cultural knowledge.
Recommendation: German I.
After completing this course, you should be able to:
Recall key values and practices of German cities and culture
Recognize how to correctly use verbs to reflect activities in present, past, and future tense
Differentiate between forms of adjectives and adverbs
Recall how to communicate about time expressions, transportation, and everyday events
Identify vocabulary and basic grammar concepts to build upon basic proficiency in speaking, listening, reading, and writing in German
German II Module 1
Man kann alles in der Stadt finden Part 1
Wo or wohin?
Prepositions indicating location
Two-case prepositions and verbs used with them
Student discounts
Shopping
Talking about where you like to go in your free time
Talking about where to run errands
Stuttgart
Giving directions
The prefixes hin and her
Verbs commonly used with two-case
German II Module 2
Man kann alles in der Stadt finden Part 2
Soccer and professional sports in Central Europe
Talking about when events happen
Time expressions in the dative and accusative
Talking about means of transportation
The preposition mit with means of transportation
Expressing time, manner, place
Expressing the purpose for an action
Verbs of destination vs. location
Word order: time, manner, place
The subordinating conjunction damit
Munich
German II Module 3
An der Uni studieren Part 1
Interjections, Rejoinders, and Particles
Deutsche Hochschulen
Talking about activities we do for ourselves
Reflexive verbs
Reflexive pronouns
Im Badezimmer
Talking about daily hygiene routines
Talking about illness: krank sein
Studieren vs. lernen
German II Module 4
An der Uni studieren Part 2
Der Weg zum Studium
Wie Studierende ihr Studium finanzieren
Talking about future events
Future time and time expressions
The verb werden + wohl
Expressing probability
Specifying additional information about actions
Verbs with prepositional objects
Das deutsche Schulsystem
German II Module 5   
Ein Praktikum in Wien Part 1
Job interview
Providing additional descriptive information about people and topics
Nominative, accusative, and dative case relative pronouns
Berufe: Talking about occupations
Berufswahl und Berufsausbildung in deutschsprachigen Ländern
Proposing activities, making suggestions
Present tense subjunctive with würde, hätte, wäre
German II Module 6
Ein Praktikum in Wien Part 2
Vienna music life
Describing people and things
Endings on adjectives after ein-words, der-words, or neither
Talking about characteristics of good job applicants
Comparative and superlative forms of adjectives and adverbs
Österreich
Talking about Austria
Comparing people and things
German II Module 7
Feste, Feiertage und Ferien Part 1
Fairy tales
Die Brüder Grimm und ihre Kinder-und Hausmärchen
Narrating past events
The narrative past: using verbs
The past perfect
Karneval, Fasching, Fastnacht
Vacations
German II Module 8
Feste, Feiertage und Ferien Part 2
Using diminutives
Die Schweiz
Fest-und Feiertage
Talking about consecutive events in the past
Talking about concurrent events in the past
Saying when events occur
The subordinating conjunctions als, nachdem, ob, wann, and wenn
Expressing ownership
The genitive case
Genitive prepositions
German II Module 9
Geschichte und Geografie Deutschlands Part 1
Sehenswürdigkeiten in Berlin
Speculating about activities, making suggestions
The subjunctive mood
The present subjunctive of können and the other modal verbs
Making polite requests and suggestions
Deutschland: von der Monarchie zur Republik (Part I)
Role reversal statements
The past subjunctive
The double-infinitive construction
Talking about unreal situations with Wenn-clauses
German II Module 10
Geschichte und Geografie Deutschlands Part 2
Die Geschichte Berlins
Talking about actions as a process
Wenn-clauses for unreal conditions
Deutschland: von der Monarchie zur Republik (Parts II and III)
Talking about actions as a process
The passive voice
Freistaat Sachsen: Leipzig und Dresden
German II Module 11
Ende gut, alles gut!
Review of high frequency structures
Etwas and nichts
The influence of English and German on each other
American influence on German-speaking central European culture
German, Austrian and Swiss influence on American culture
Zwei Liebesgedichte
**Outlines are subject to change, as courses and materials are updated.**
Ed4Career is committed to being both environmentally conscious and making it easier for you to study! We're making your education mobile! All of our textbooks are now provided as eTextbooks. You can access them on your laptop, tablet, or mobile device and can study anytime, anywhere.
The move away from physical books to eTextbooks means you get the latest, most up-to-date version available. This also makes your training more accessible, so you can study anywhere you have your phone or tablet. The best part is that all materials are included in your training cost so there are NO extra fees for books!
Internet Connection
Broadband or High-Speed - DSL, Cable, and Wireless Connections
*Dial-Up internet connections will result in a diminished online experience. Classroom pages may load slowly and viewing large audio and video files may not be possible.
Hardware Requirements
Processor - 2GHz Processor or Higher
Memory - 1 GB RAM Minimum Recommended
PC Software Requirements
Operating Systems - Windows 7 or higher
Microsoft Office 2013 or higher. Also, you could use a general Word Processing application to save and open Microsoft Office formats (.doc, .docx, .xls, .xlsx, .ppt, .pptx)
Internet Browsers - Google Chrome is highly recommended


Cookies MUST be enabled
Pop-ups MUST be allowed (Pop-up Blocker disabled)

The Kindle Reader App or VitalSource Bookshelf App are needed for many of our courses (No special equipment needed. This can be downloaded for FREE onto your computer.)
PowerPoint Viewer (if you do not have PowerPoint)
QuickTime, Windows Media Player &/or Real Player
MAC Software Requirements
Operating Systems - Mac OS x 10 or higher with Windows
Mac office programs or a Word Processing application to save and open Microsoft Office formats (.doc, .docx, .xls, .xlsx, .ppt, .pptx)
Internet Browsers- Google Chrome is highly recommended


Cookies MUST be enabled
Pop-ups MUST be allowed (Pop-up Blocker disabled)

The Kindle Reader App or VitalSource Bookshelf App are needed for many of our courses (No special equipment needed. This can be downloaded for FREE onto your computer.)
PowerPoint Viewer (if you do not have PowerPoint)
Adobe PDF Reader
Apple QuickTime Media Player