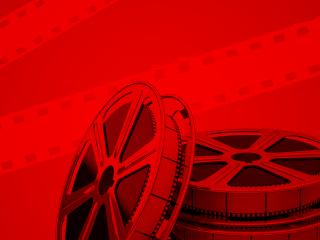 Description
Objectives
Outline
Materials
System Requirements
Watch a Demo
Have you ever wondered what it actually takes to produce a movie? There are many components that need to be developed before it hits the big screen. In this Film Appreciation course, we will explore the aesthetics of cinema, the concepts behind storytelling, and various elements of a film. We examine the elements of what makes a 'good' film and understand the role movies play in our daily lives and in society.
Prerequisite(s): None
After completing this course, you should be able to:
Recognize aspects of photography and movement and how they contribute to film development
Recall the concepts behind storytelling, Mise en Scène, and cinematography
Identify ways sound and music contribute to movies
Describe types of acting and the evolution of performance
Discuss the fundamentals of screenplay writing
Film Appreciation Module 1
Photography   
Realism and Formalism
The Shots
The Angles
Light and Dark
Color
Lens, Filters, and Stocks
The Digital Revolution
The Cinematographer
Film Appreciation Module 2
Mise En Scene  
The Frame Composition and Design
Territorial Space
Proxemic Patterns
Open and Closed Forms
Film Appreciation Module 3
Movement    
Kinetics
The Moving Camera
Mechanical Distortions of Movement
Close-Up
Minimalists
Film Appreciation Module 4
Editing
Continuity
D.W. Griffith and Classical Cutting
Soviet Montage and the Formalist Tradition
Andre Bazin and the Tradition of Realism
Film Appreciation Module 5   
Sound
Historical Background
Sound Effects
Music
Musicals
Spoken Language
Film Appreciation Module 6
Acting
Stage
Screen Acting
The American Star System
Styles of Acting
Casting
Film Appreciation Module 7
Dramatization
Time and Space
Language
The Director
Settings and Décor
Costumes and Makeup
Film Appreciation Module 8
Story
Narratology
The Spectator
The Classical Paradigm
Realistic Narratives
Formalistic Narratives
Nonfictional Narratives
Genre and Myth
Film Appreciation Module 9
Writing
The Screenwriter
The Screenplay
North by Northwest: the Screenplay
Figurative Comparisons
Point of View
Literary Adaptations
Film Appreciation Module 10
Ideology  
The Left-Center-Right Model
Culture
Religion
Ethnicity
Feminism
Queer Cinema
Tone
Film Appreciation Module 11
Critique
Theories of Realism
Formalist Film Theories
The Auteur Theory
Eclectic and Synthesizing Approaches
Structuralism
Semiology
Historiography
Synthesis Citizen Kane
**Outlines are subject to change, as courses and materials are updated.**
Ed4Career is committed to being both environmentally conscious and making it easier for you to study! We're making your education mobile! All of our textbooks are now provided as eTextbooks. You can access them on your laptop, tablet, or mobile device and can study anytime, anywhere.
The move away from physical books to eTextbooks means you get the latest, most up-to-date version available. This also makes your training more accessible, so you can study anywhere you have your phone or tablet. The best part is that all materials are included in your training cost so there are NO extra fees for books!
Internet Connection
Broadband or High-Speed - DSL, Cable, and Wireless Connections
*Dial-Up internet connections will result in a diminished online experience. Classroom pages may load slowly and viewing large audio and video files may not be possible.
Hardware Requirements
Processor - 2GHz Processor or Higher
Memory - 1 GB RAM Minimum Recommended
PC Software Requirements
Operating Systems - Windows 7 or higher
Microsoft Office 2013 or higher. Also, you could use a general Word Processing application to save and open Microsoft Office formats (.doc, .docx, .xls, .xlsx, .ppt, .pptx)
Internet Browsers - Google Chrome is highly recommended


Cookies MUST be enabled
Pop-ups MUST be allowed (Pop-up Blocker disabled)

The Kindle Reader App or VitalSource Bookshelf App are needed for many of our courses (No special equipment needed. This can be downloaded for FREE onto your computer.)
PowerPoint Viewer (if you do not have PowerPoint)
QuickTime, Windows Media Player &/or Real Player
MAC Software Requirements
Operating Systems - Mac OS x 10 or higher with Windows
Mac office programs or a Word Processing application to save and open Microsoft Office formats (.doc, .docx, .xls, .xlsx, .ppt, .pptx)
Internet Browsers- Google Chrome is highly recommended


Cookies MUST be enabled
Pop-ups MUST be allowed (Pop-up Blocker disabled)

The Kindle Reader App or VitalSource Bookshelf App are needed for many of our courses (No special equipment needed. This can be downloaded for FREE onto your computer.)
PowerPoint Viewer (if you do not have PowerPoint)
Adobe PDF Reader
Apple QuickTime Media Player