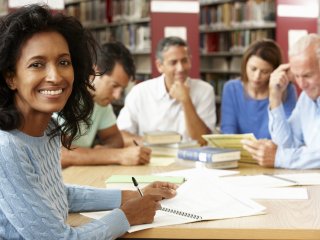 Description
Objectives
Outline
Materials
System Requirements
Watch a Demo
Our Business Law course introduces both traditional law topics, such as contracts, property, torts, as well as legal issues relating to the internet, employment, and international law. A number of examples and case studies are highlighted throughout the course to better enable understanding of various topics and practical situations. Awareness of basic legal principles is one of the best risk management tools for any businessperson. This course will help you examine the ways in which society functions and the potential effects of the legal system on businesses.
Prerequisite(s): None
After completing this course, you should be able to:
Identify the fundamentals of the constitution and the court system
Recognize types of contracts, including formation, and modification of contracts
Identify what is involved in litigation and types of dispute resolutions
Describe the fundamentals behind torts, property law, and intellectual law 
Recall aspects of criminal law, international law, and employment law
Business Law Module 1
Introduction to Law
What is Law?
Sources of Law
How a Bill Becomes a Law
The Rule of Law
Importance of Rule of Law to Business
How Law Affects Business Disciplines
Business Law Module 2
The Court System
The Third Branch
Judicial Review
Activists and Strict Constructionists
Trial and Appellate Courts
Federal Courts
The Certiorari Process
How a Case Gets to the U.S. Supreme Court
Business Law Module 3
Litigation
The Parties Involved
Judges and Juries
Standing and Personal Jurisdiction
Frivolous Lawsuit
Depositions Gone Wrong
Pretrial Procedures
The Trial and Appeal
Business Law Module 4
Alternative Dispute Resolution
Negotiation
Mediation
Arbitration
Other Methods of Dispute Resolution
Public Policy and Legislation
Business Law Module 5   
The Constitution
Government Structure
Federalism
Federal Preemption and the Supremacy Clause
Commerce, Taxing, and Spending Clauses
Business and the Bill of Rights
Business Law Module 6
Contracts
Formation
The Offer and Acceptance
Contract Performance and Discharge
Defenses to Contract Breaches
Equitable Remedies
Voidable Contracts
Assignment and Delegation
Contract Clauses
Business Law Module 7
Torts
Intentional Torts
Assault and Battery
Privacy Torts
False Imprisonment
Negligence
Strict Liability
Business Law Module 8
The Property System  
Personal Property
Methods of Acquisition of Personal Property
Bailment
Real Property
Methods of Acquisition
Adverse Possession
Duties of Landowners
Business Law Module 9
Intellectual Property
Constitutional Roots
Patents
Trade Secrets
Trademarks
Trademark vs. Branding
Infringement
Copyright
Business Law Module 10
Criminal Law
The Nature of Criminal Law
Constitutional Rights
Defenses
Punishments
Types of Crime
Corporate Criminal Liability and Losses
Business Law Module 11
Business Organizations
Sole Proprietorships
Partnerships
Corporations
Limited Liability Companies
Bankruptcy
Business Law Module 12
Employment Law and Agency
Agency
Independent Contractor vs. Employee
Title VII of the Civil Rights Act of 1964
Enforcement of Title VII
Antidiscrimination Laws
Business Law Module 13
Business in the Global Legal Environment 
Nature of International Law
Trade Regulations
Contracts
Stolen Antiquities
Employment Law and Human Rights
Prohibited Activities in Internal Business
**Outlines are subject to change, as courses and materials are updated.**
Ed4Career is committed to being both environmentally conscious and making it easier for you to study! We're making your education mobile! All of our textbooks are now provided as eTextbooks. You can access them on your laptop, tablet, or mobile device and can study anytime, anywhere.
The move away from physical books to eTextbooks means you get the latest, most up-to-date version available. This also makes your training more accessible, so you can study anywhere you have your phone or tablet. The best part is that all materials are included in your training cost so there are NO extra fees for books!
Internet Connection
Broadband or High-Speed - DSL, Cable, and Wireless Connections
*Dial-Up internet connections will result in a diminished online experience. Classroom pages may load slowly and viewing large audio and video files may not be possible.
Hardware Requirements
Processor - 2GHz Processor or Higher
Memory - 1 GB RAM Minimum Recommended
PC Software Requirements
Operating Systems - Windows 7 or higher
Microsoft Office 2013 or higher. Also, you could use a general Word Processing application to save and open Microsoft Office formats (.doc, .docx, .xls, .xlsx, .ppt, .pptx)
Internet Browsers - Google Chrome is highly recommended


Cookies MUST be enabled
Pop-ups MUST be allowed (Pop-up Blocker disabled)

The Kindle Reader App or VitalSource Bookshelf App are needed for many of our courses (No special equipment needed. This can be downloaded for FREE onto your computer.)
PowerPoint Viewer (if you do not have PowerPoint)
QuickTime, Windows Media Player &/or Real Player
MAC Software Requirements
Operating Systems - Mac OS x 10 or higher with Windows
Mac office programs or a Word Processing application to save and open Microsoft Office formats (.doc, .docx, .xls, .xlsx, .ppt, .pptx)
Internet Browsers- Google Chrome is highly recommended


Cookies MUST be enabled
Pop-ups MUST be allowed (Pop-up Blocker disabled)

The Kindle Reader App or VitalSource Bookshelf App are needed for many of our courses (No special equipment needed. This can be downloaded for FREE onto your computer.)
PowerPoint Viewer (if you do not have PowerPoint)
Adobe PDF Reader
Apple QuickTime Media Player