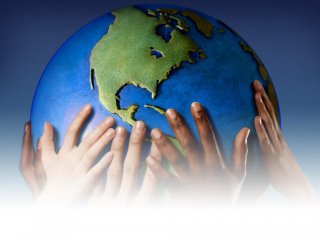 Description
Objectives
Outline
Materials
System Requirements
Watch a Demo
Our Senior Sustainability Professional program provides vital information to business leaders which enable them to take a practical stand on conservation concerns within a company. Certified Senior Sustainability Professionals have knowledge of sustainability across multiple functional areas and know how to balance internal and external sustainability practices for the betterment of an institutions environmental practice.
Sustainability Professional
As a Sustainability Professional, you will learn about this new 'green' paradigm, where energy plays a central role in our lives. Building an energy future which assures ample supplies of energy to meet our needs should be a major priority and of concern to all. Sustainability Professionals are dedicated to the practice of environmental and social responsibility in ways that achieve stability over the long run. Our Sustainability Professional course examines the consequences of present and future energy alternatives, energy policies, and possible energy strategies that can achieve economic prosperity and protect our environment.
Sustainability Professional
After completing this course, you should be able to:
List the core elements of energy mechanics, home energy, and solar energy
Identify various sources of energy and the features of each
Recall methods of energy production for electricity and nuclear power
Define radiation and geothermal energy
Recognize key components of wind energy
Sustainability Professional
Sustainability Professional Module 1
Energy Mechanics
Energy Use and the Environment
Energy Use Patterns
Energy Resources
Exponential Growth, Peak Oil, and Resource Depletion
Energy Conservation
Forms of Energy and Energy Conversions
Motion
Energy and Work
Sustainability Professional Module 2
Conservation of Energy and Heat
Laws of Conservation Energy
Energy Conversion Examples and Efficiencies
Energy Use in Developing Countries
Energy Equivalencies: Barrels, Calories, and Btus
Heat and Work and the First Law of Thermodynamics
Temperature and Heat
Heat Transfer Principles
Heat Engines
The Second Law of Thermodynamics
Sustainability Professional Module 3
Home Energy and Solar Energy
Heat-Transfer Control
Building Materials
House Insulation and Heating Calculations
Site Selection
Cooling
Air Conditioners and Heat Pumps
Characteristics of Incident Solar Radiation
History of Solar Heating
Passive and Active Solar Space-Heating Systems
Sustainability Professional Module 4
Energy from Fossil Fuels
Resource Terminology
Oil
Natural Gas
Coal: An Expanding Role
Future Sources of Oil
Sustainability Professional Module 5
Air Pollution and Energy Use
Properties and Motion of the Atmosphere
Air Pollutants and Their Sources
Air-Quality Standards
Automobile Emission-Control Devices
Stationary Source Air-Pollution-Control Systems
Sustainability Professional Module 6
Global Warming and Thermal Pollution
Global Warming and the Greenhouse Effect: Observations
Global Warming: Possible Impacts
Global Warming: Possible Actions
Thermal Pollution
Ecological Effects of Thermal Pollution
Cooling Towers and Ponds
Using Waste Heat
Sustainability Professional Module 7
Electricity: Circuits and Superconductors
Electrification
Restructuring of the Electric Utility Industry
Electrical Charges and Currents
Batteries and Electric Vehicles
Ohm's Law
Superconductivity
Elementary Circuits
Electrical Power
Fuel Cells
Sustainability Professional Module 8
Electromagnetism and the Generation of Electricity
Magnetic Forces and Fields
The Generation of Electricity
Transmission of Electrical Energy
Standard Steam-Electric Generating Plant Cycle
Co-Generation
Sustainability Professional Module 9
Electricity, Atoms, Nucleus
Solar Cell Principles
Cell Manufacture
Photovoltaic Systems and Economics
Wind Energy
Hydropower
The Atomic Hypothesis
Building Blocks of the Atom
Energy Levels
Nuclear Structure
Radioactivity
Fission
Sustainability Professional Module 10
Nuclear Power: Fission
Chain Reactions
Assembling a Nuclear Reactor
Types of Light Water Reactors
The Nuclear Fuel Cycle
Radioactive Wastes
Decommissioning
Radioactive Releases
Alternate Reactor Designs
Nuclear Proliferation
Sustainability Professional Module 11
Radiation and Fusion
Radiation Dose
Biological Effects of Radiation
Background Radiation, Including Radon
Radiation Standards
Potential for Fusion Power
Conditions for Fusion
Magnetic Confinement Fusion Reactors
Sustainability Professional Module 12
Biomass and Geothermal Energy
Biomass Conversion
Food, Fuel, Famine
Municipal Solid Waste
Wood Combustion
Origin and Nature of Geothermal Energy
Hydrothermal Systems
Environmental Impacts
**Outlines are subject to change, as courses and materials are updated.**
Ed4Career is committed to being both environmentally conscious and making it easier for you to study! We're making your education mobile! All of our textbooks are now provided as eTextbooks*. You can access them on your laptop, tablet, or mobile device and can study anytime, anywhere.
The move away from physical books to eTextbooks means you get the latest, most up-to-date version available. This also makes your training more accessible, so you can study anywhere you have your phone or tablet. The best part is that all materials are included in your training cost so there are NO extra fees for books!**
*A few courses still have physical materials.
 
Internet Connection
Broadband or High-Speed - DSL, Cable, and Wireless Connections
*Dial-Up internet connections will result in a diminished online experience. Classroom pages may load slowly and viewing large audio and video files may not be possible.
Hardware Requirements
Processor - 2GHz Processor or Higher
Memory - 1 GB RAM Minimum Recommended
PC Software Requirements
Operating Systems - Windows 7 or higher
Microsoft Office 2013 or higher. Also, you could use a general Word Processing application to save and open Microsoft Office formats (.doc, .docx, .xls, .xlsx, .ppt, .pptx)
Internet Browsers - Google Chrome is highly recommended

Cookies MUST be enabled
Pop-ups MUST be allowed (Pop-up Blocker disabled)

The Kindle Reader App or VitalSource Bookshelf App are needed for many of our courses (No special equipment needed. This can be downloaded for FREE onto your computer.)
PowerPoint Viewer (if you do not have PowerPoint)
QuickTime, Windows Media Player &/or Real Player
MAC Software Requirements
Operating Systems - Mac OS x 10 or higher with Windows
Mac office programs or a Word Processing application to save and open Microsoft Office formats (.doc, .docx, .xls, .xlsx, .ppt, .pptx)
Internet Browsers- Google Chrome is highly recommended

Cookies MUST be enabled
Pop-ups MUST be allowed (Pop-up Blocker disabled)

The Kindle Reader App or VitalSource Bookshelf App are needed for many of our courses (No special equipment needed. This can be downloaded for FREE onto your computer.)
PowerPoint Viewer (if you do not have PowerPoint)
Adobe PDF Reader
Apple QuickTime Media Player